Celebrating its
150th anniversary
, Benetti revealed groundbreaking designs and eco-friendly initiatives during the "Shaping the Future" press conference at Hotel Hermitage in
Monaco
.
Veranda Deck™ Revolutionizes Main Deck Lounge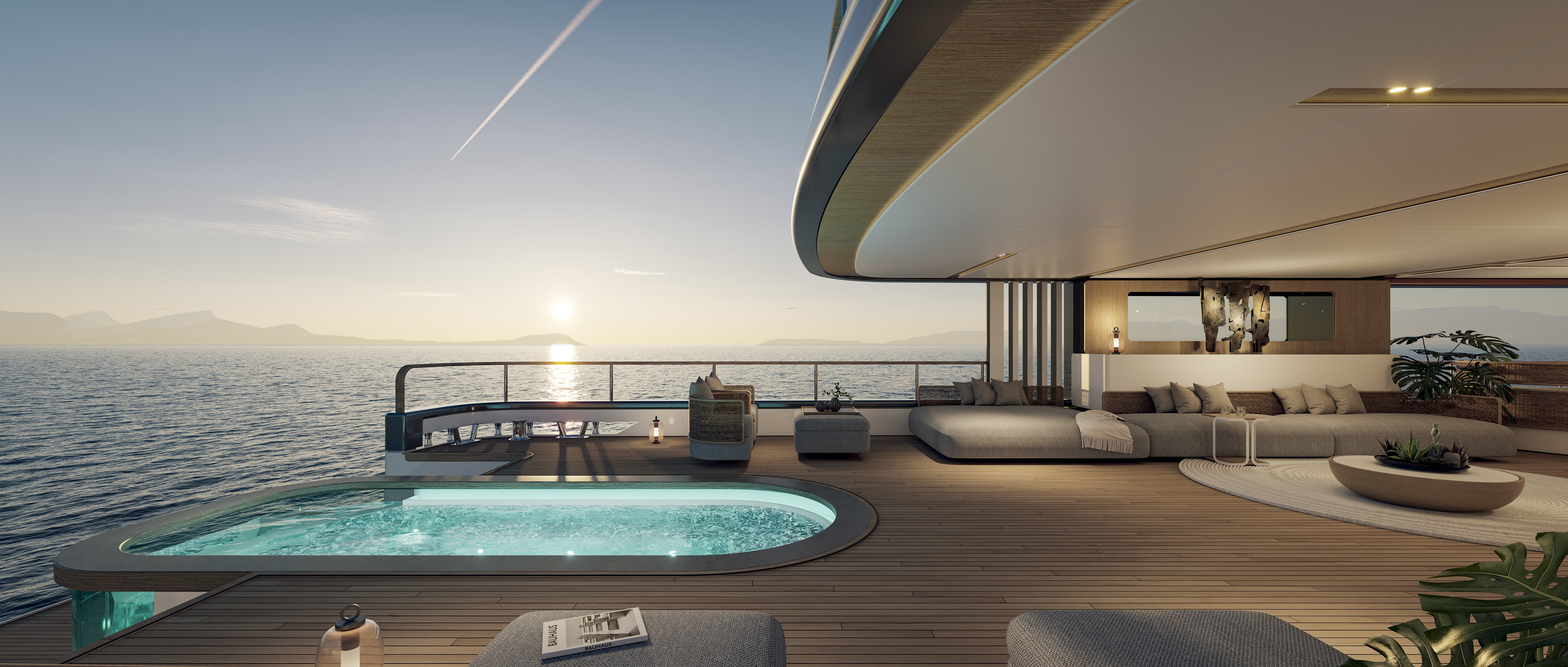 Benetti introduced the innovative "Benetti Veranda Deck™," disrupting the conventional boundary between interior and exterior on the main deck. The Veranda Deck opens up space on three sides, creating a seamless blend between the lounge and the stern. This concept debuts on the Motopanfilo 45M, a steel project paying homage to the iconic yachts of the 1960s, with the exteriors designed by RWD and interiors envisioned by Lazzarini Pickering Architetti.
B.Yond 55M – Igor Lobanov's Vision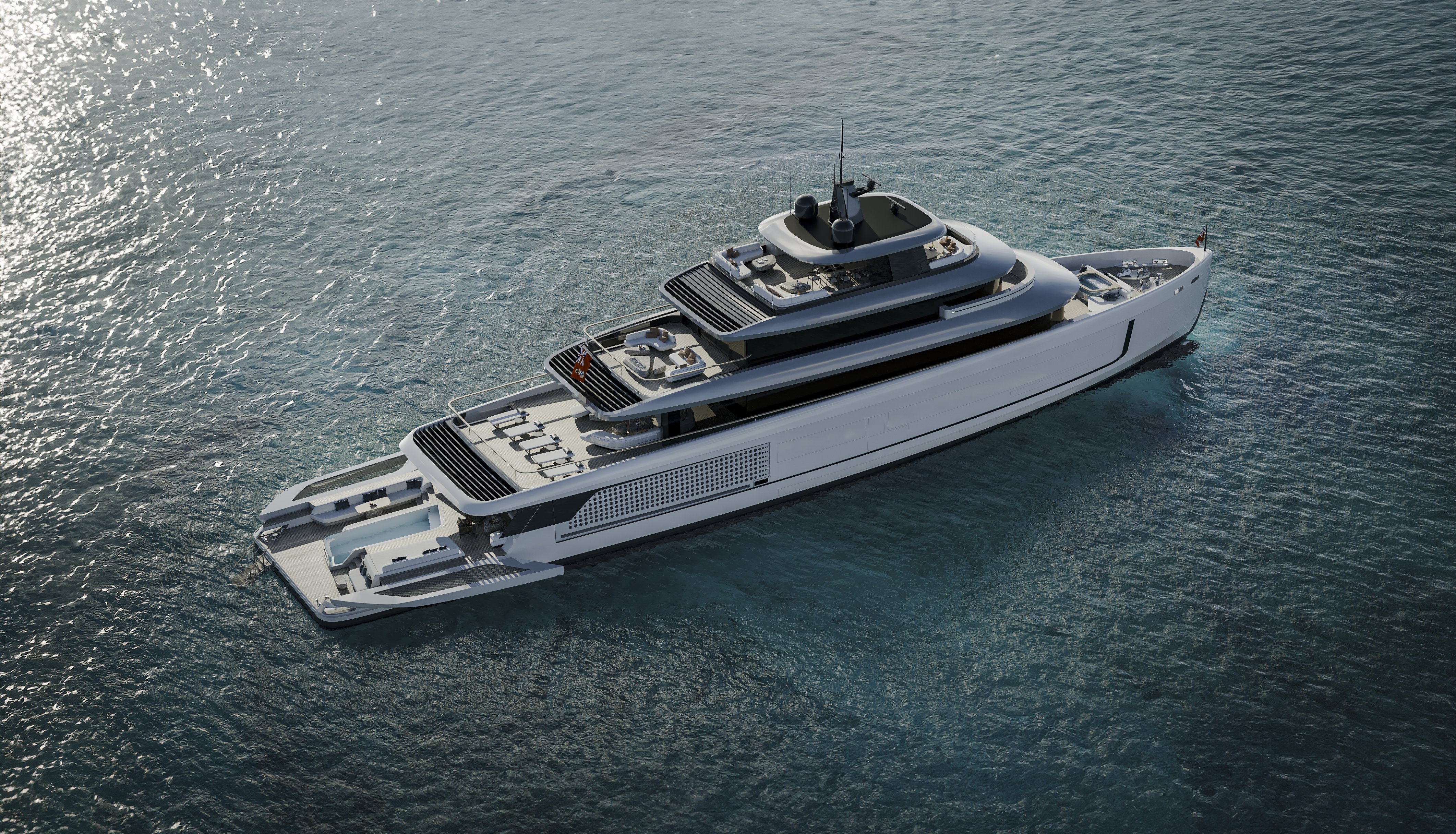 Collaborating with Igor Lobanov for the first time, Benetti presents the B.Yond 55M. Born from Paolo Vitelli and Stefano Righini's innovative vision, this vessel caters to intrepid owners desiring global exploration without compromising luxury. Lobanov's design focuses on fluid shapes inspired by luxury automotive aesthetics, offering a visually compelling experience.
Project LIFE 85M – Espen Oeino's Touch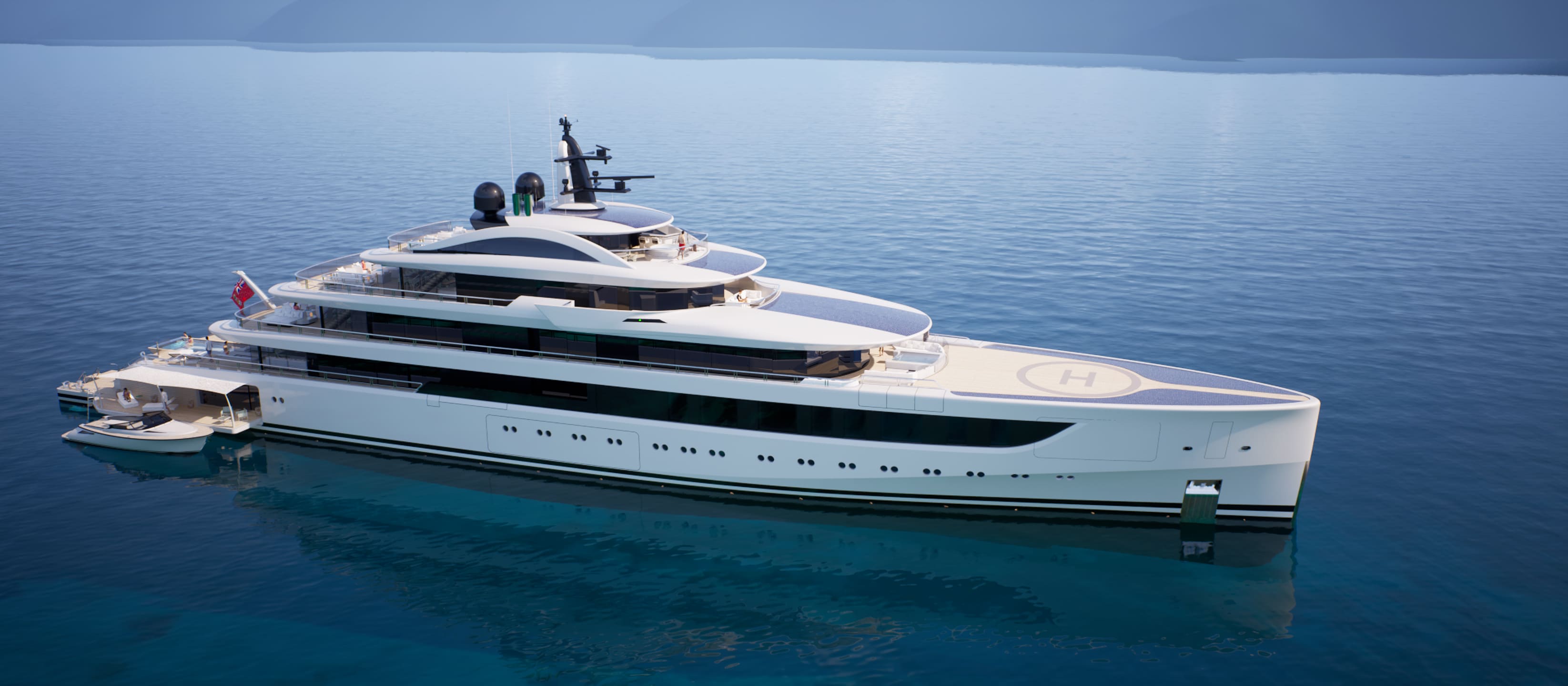 With Espen Oeino handling exteriors and Francois Zuretti crafting interiors, Project LIFE, the 85-meter megayacht, epitomizes Benetti's commitment to inventing new lifestyles. Offering large, reconfigurable meeting spaces on each deck, the yacht boasts a revolving lounge, embodying a new era of social entertainment. Equipped with cutting-edge technologies, including hybrid solar panels, Project LIFE is designed for reduced consumption.
Project ORO 85M – Valentina Zannier's Elegance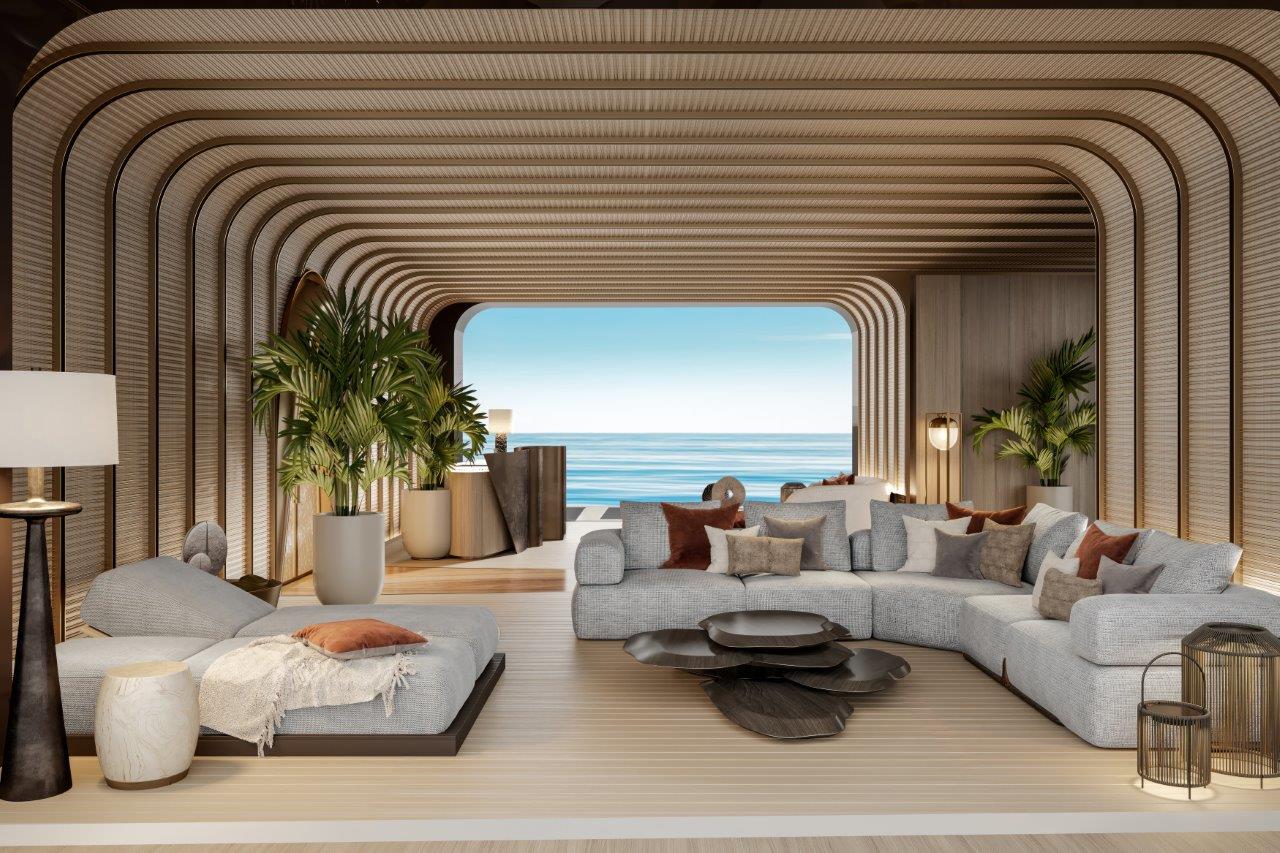 Valentina Zannier's collaboration with Benetti on Project ORO focuses on sophisticated purity, with soft lines and three-dimensional movements defining the exterior style. Zannier's interior work creates a harmonious interplay between contemporary surfaces and classic details, evoking a sense of timeless elegance.
Green Initiatives
Benetti reaffirms its commitment to environmental responsibility, offering hybrid or diesel-electric propulsion across most of its range. The company aims to optimize energy consumption through innovative solutions, such as a Power Management system and advanced air conditioning and heat recovery systems. Benetti has also signed an agreement with Eni Sustainable Mobility for the supply of HVOlution, a biofuel with over 80% reduced CO2 emissions compared to traditional fossil fuel.
Giovanna Vitelli, Chair of Azimut|Benetti Group, expressed pride in these advancements, emphasizing Benetti's mission to provide cutting-edge yachts to the market. The company's partnerships with leading designers and focus on sustainability reflect its commitment to shaping the future of yachting.
Founded in 1873,
Benetti
is the oldest Italian shipyard specializing in luxury yachts. They design, build and sell composite vessels from 29 to 44m and steel and aluminum boats from 37 to over 100m. Their fleet consists of five categories: Class, Oasis, B.Yond, B.Now and Custom, to meet all the needs of the market, and they belong to the Azimut|Benetti Group, the largest privately owned luxury yachting group in the world.
Credits: Benetti