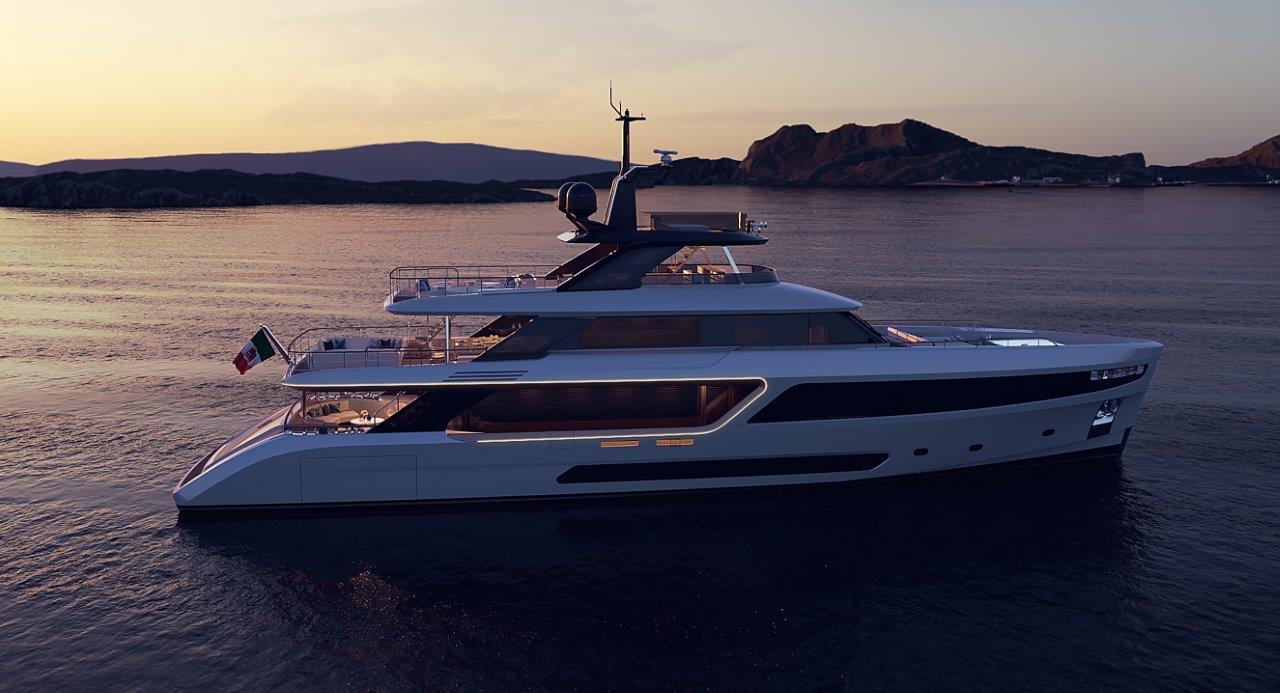 Motopanfilo 37M exterior

Motopanfilo 37M is a fiberglass and composite yacht designed by Lazzarini Pickering Architects for the interiors and Francesco Struglia in collaboration with Benetti for the exterior. Her elegant lines evoke were inspired by the Benetti "navette" from the '60s. All these and other features won the 37-meter yacht the Best Innovation category award at the World Yacht Trophies presented during the last Cannes Yachting Festival.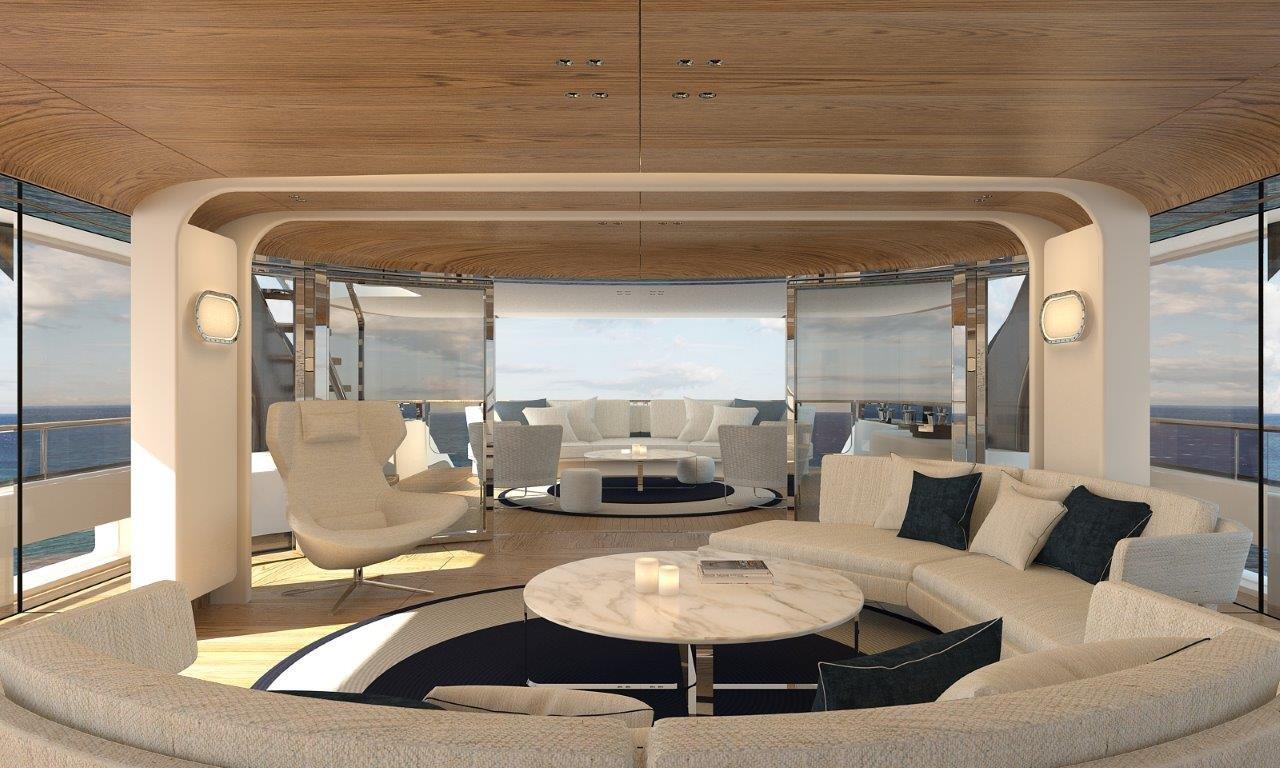 Motopanfilo 37M interior

Oasis 40M unit is also making her transatlantic debut. Motor yacht
Rebeca
, which successfully combines a dynamic and informal approach to life on board featuring constant contact with the sea, with a chic and sophisticated style. This yacht won the Best Layout and Best Displacement Motoryacht prizes in her size category at the World Superyacht Awards. She features the spectacular 90 sq. m multifunction beach area with wings.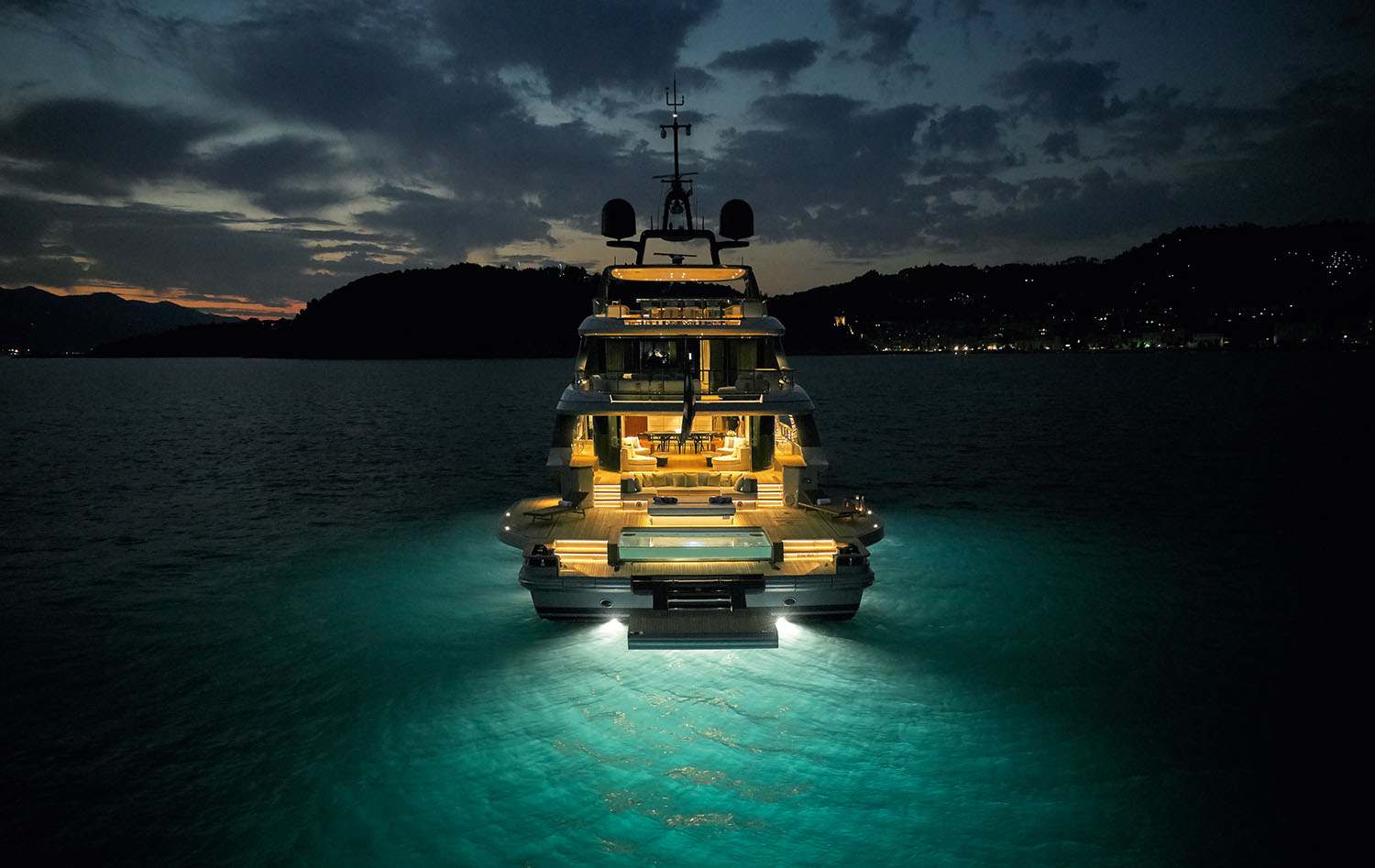 Rebeca
Also at the show is the 47m custom Bacchanal. She has a steel hull and aluminium superstructure. The exterior styling developed by the shipyard is intentionally sleek and pared down. The interiors are a joint effort between Mauricio Gómez de Tuddo and the Benetti Interior Style Department.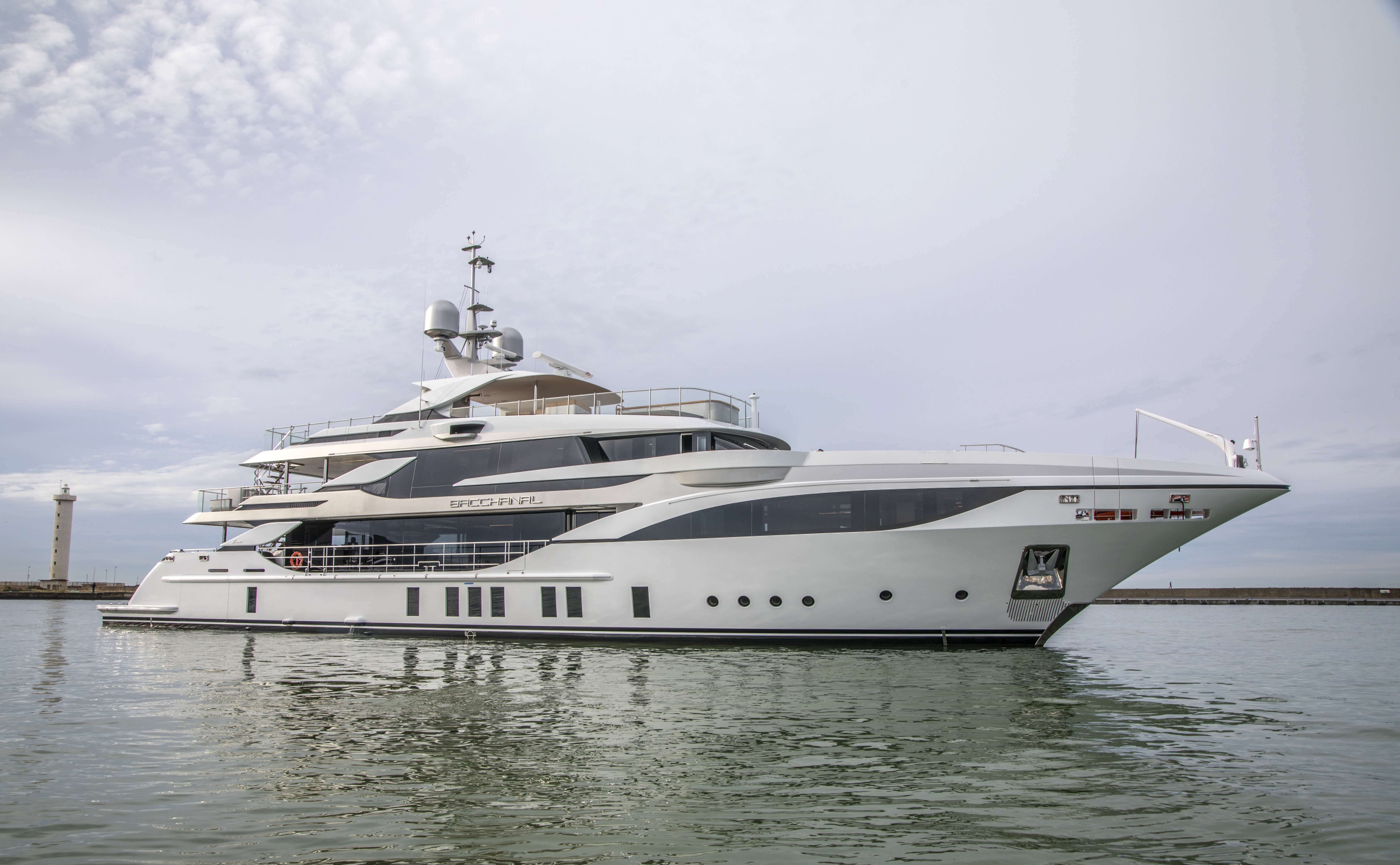 For her size category, Bacchanal has a noteworthy new feature on the sun deck in the form of a tailor-made swimming pool clad in mosaic, while the main deck is characterised by a spacious in and out veranda featuring a custom full-width sliding door with frameless glass.
Founded in 1873,
Benetti
is the oldest Italian shipyard specializing in luxury yachts. They design, build and sell composite vessels from 29 to 44m and steel and aluminium boats from 37 to over 100m. Their fleet consists of five categories: Class, Oasis, B.Yond, B.Now and Custom, to meet all the needs of the market, and they belong to the Azimut|Benetti Group, the largest privately owned luxury yachting group in the world.
Credits: Benetti