Arcadia Yachts, situated against the scenic backdrop of the Gulf of Sorrento, is amplifying its dedication to minimizing its ecological footprint, commencing with a transformative initiative at its futuristic production sites. The shipyard, recognized for crafting yachts with a light environmental footprint, has installed 612 cutting-edge solar panels covering 1,200 square meters across its two facilities.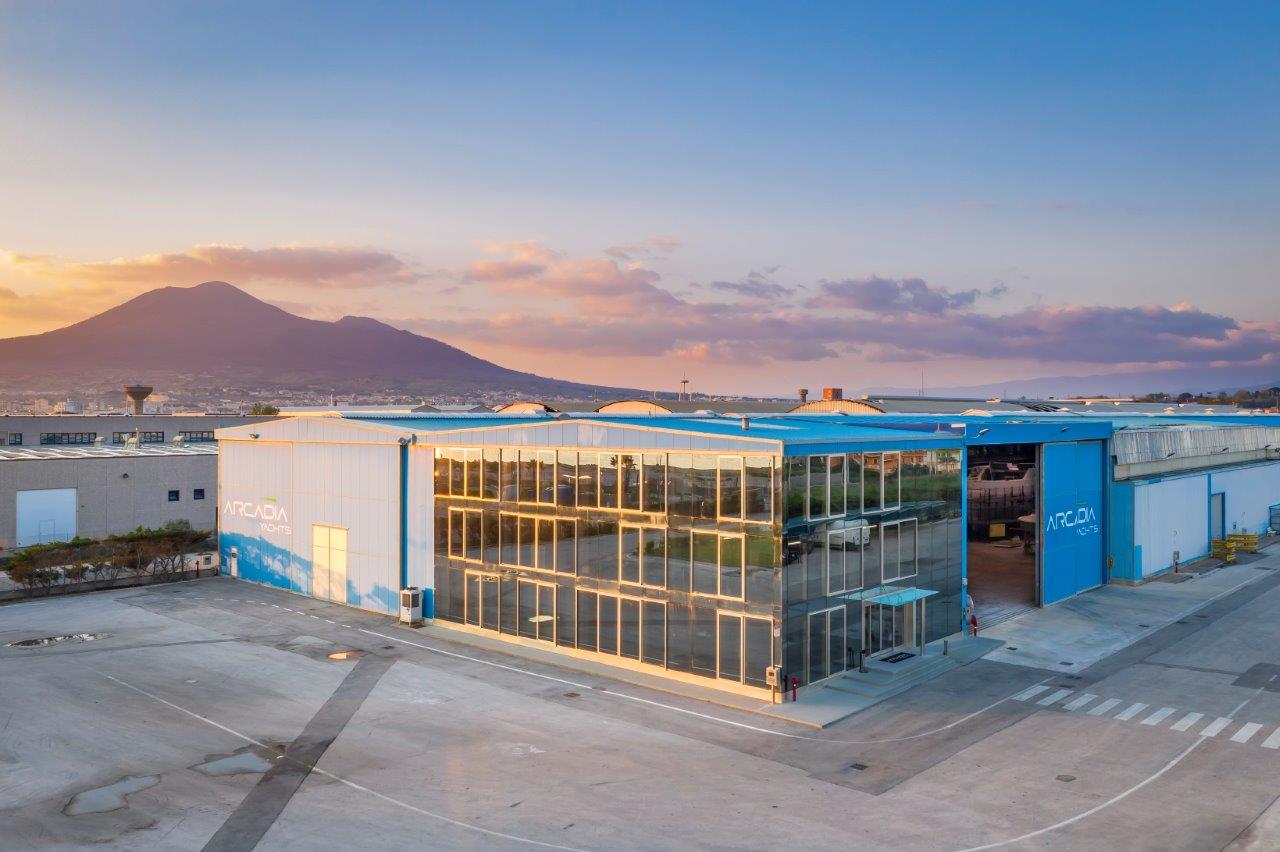 Founder and CEO of Arcadia Yachts, Ugo Pellegrino, emphasized the shipyard's commitment: "Arcadia Yachts' approach to the environment must consider every single aspect of our business. To minimize our impact on the world we live in, we want to apply all the skills and solutions already tried and tested in other industries to our own products and production processes, and as soon as possible."
The installation of solar panels is a strategic move toward achieving self-sufficiency in energy production. Currently generating around 70% of its energy requirements, equivalent to approximately 250,000 kWh/year, Arcadia Yachts envisions further expansions in the surface area covered by panels and enhancements in their performance.
Located near Pompei, Arcadia Yachts integrates environmental friendliness into its core mission. From hull design and optimized propulsion systems to the extensive use of solar panels, openable windows, and insulated glazing, every element is designed for a harmonious cruising experience aligned with ecological principles.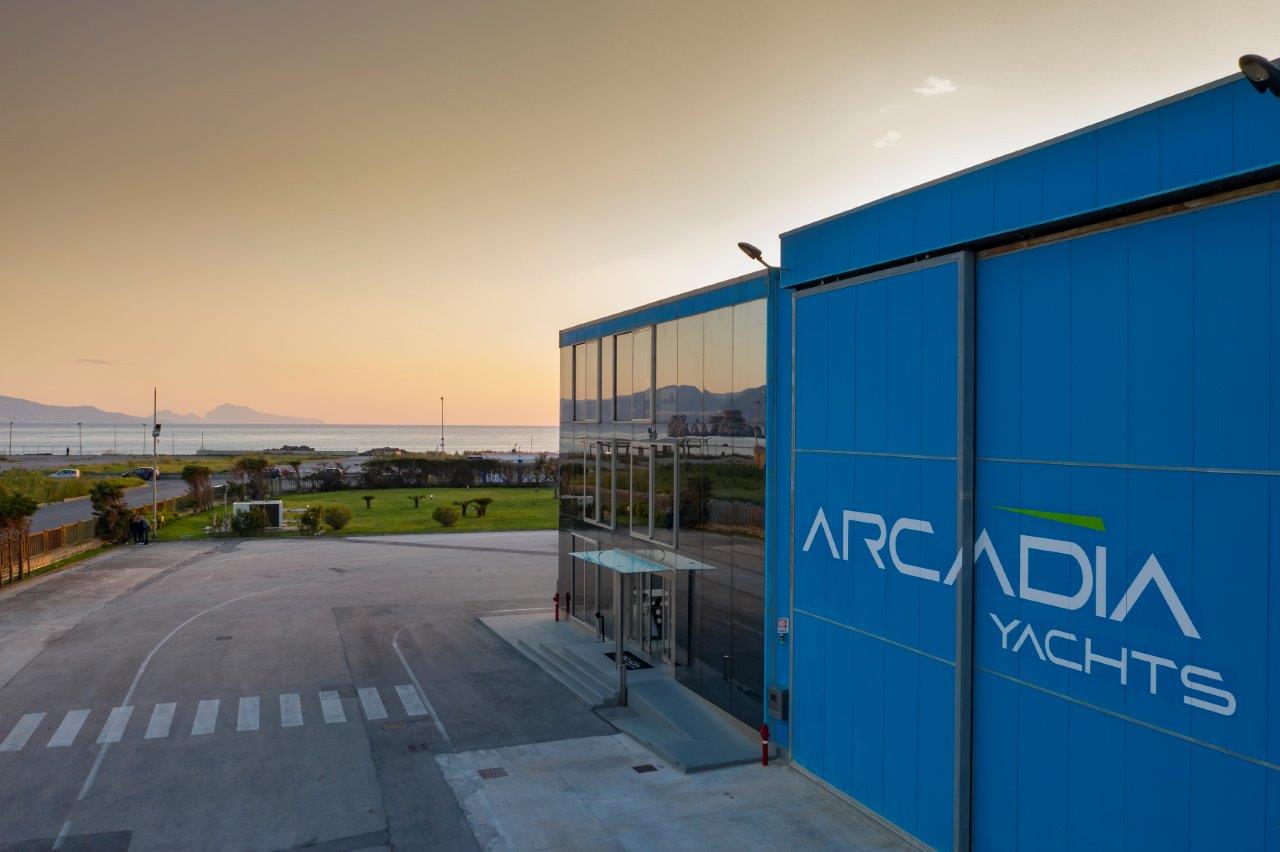 The shipyard's investment in solar technology extends to its 47,000 square meters of production facilities, encompassing two buildings (36,000 and 11,000 square meters) and a marina for launching and hauling up yachts. Collaborating with industry leaders, Arcadia Yachts has increased the efficiency of the solar panels on its boats by over 38% in the last decade, reflecting its continuous pursuit of sustainable innovation.
With a vision that encompasses every facet of its operations, Arcadia Yachts stands at the forefront of environmentally conscious yacht manufacturing, fostering a holistic approach towards minimizing its global impact.
Arcadia Yachts is based in Naples, Italy. Since 2008, Arcadia Yachts has been building semi-custom luxury composite yachts and has succeeded in perfectly integrating artisanal craftsmanship, modern technologies, attention to detail and to the surrounding environment. The Arcadia Yachts fleet has included two ranges since September 2016. The shipyard's first and most characterizing range is the A range, which includes four models (
A85
, A85s,
A105
and
A115
). The Sherpa range has a new model, the 24m Sherpa XL, which was launched at the 2019 Cannes Yachting Festival. The new model, A96, debuted at 2023 Cannes Yachting Festival.
Credits: Arcadia Yachts