Arcadia has announced the sale of A85 yacht hull no. 12 to a British owner. This is a particularly significant achievement as it means that, 7 years on from its unveiling, the A85 continues to sell at a rate of two a year worldwide.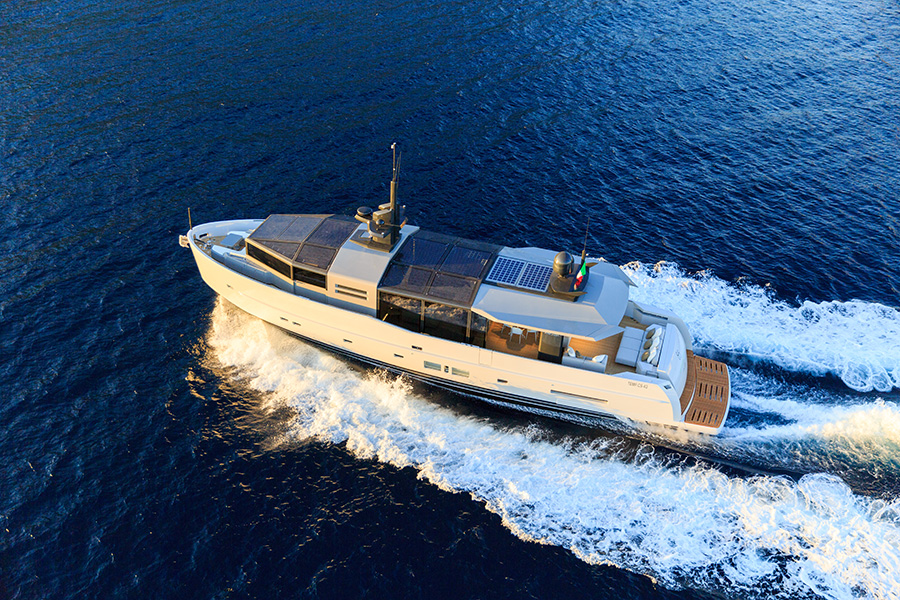 The A85S's main saloon is cosy and inviting with a large eight-seater table in its bow area so that diners can be served directly from the galley via a sliding hatch. The bright winter garden leads into the spacious aft-deck lounge, where the cockpit includes a second table ideal for al fresco lunches and suppers. There are four cabins on the lower deck, the most notable of which is, of course, the master amidships. This 32 square metre space includes an unparalleled bathroom with its own large wellness area. The spacious VIP cabin, complete with double bed and walk-in closet, lies forward. Last but not least are the two twin guest cabins. The quarters for the 4 crew are in the bow section.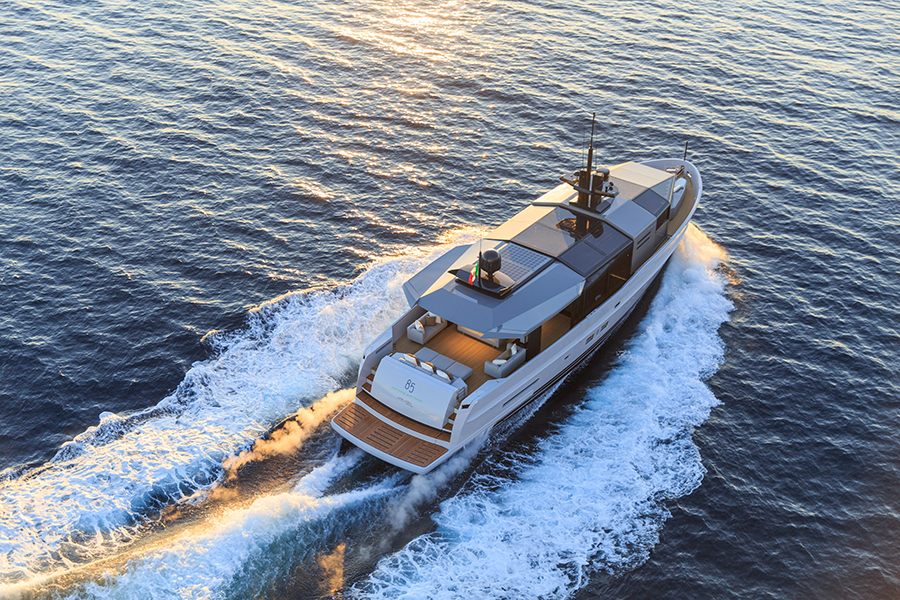 One of the A85's other great strengths is its extremely efficient fuel consumption which is 30-50% lower than semi-displacement yachts of comparable dimensions, resulting in similarly lower running costs. These results come thanks to the yacht's NPL semi-planing hull which was developed by the National Physical Laboratory in England to deliver the most hydrodynamically efficient hull forms and length-beam ratio. The combination of this advanced hull and exceptionally light superstructure has produced impressive performance figures even under limited engine power which in turn cuts costs.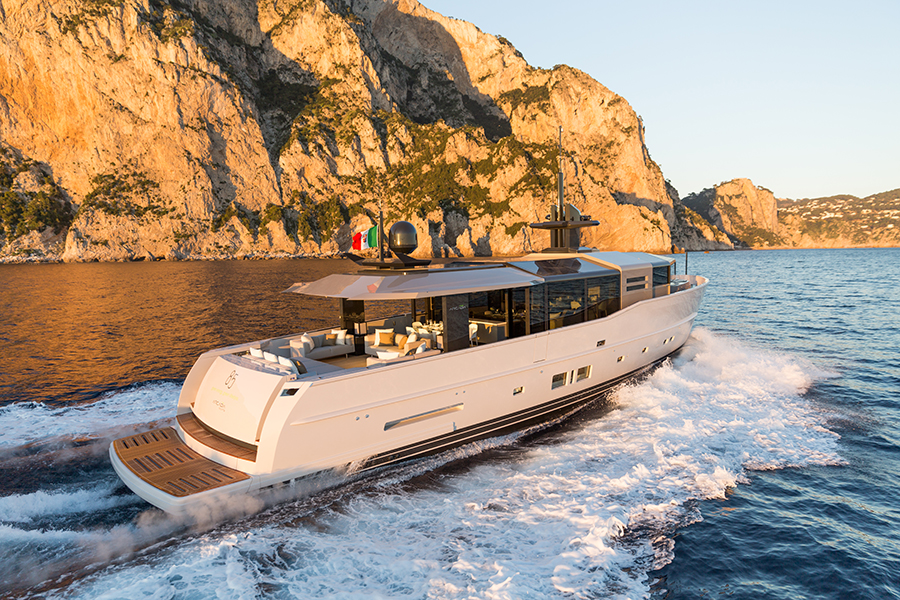 The A85 sports twin 730 hp MAN diesel engines, guaranteeing it a maximum speed of 18 knots and a cruising one of 16. The engine room is insulated with multilayer sound-absorbent materials and also features silenced exhausts to reduce guest-perceived noise levels. Consequently, a level of just 70 dB was recorded on the aft-deck of the A85 at 12 knots which is just slightly above the murmur of a crowded saloon. Staying with the subject of acoustic comfort, the internal bulkheads were also made using specific sound-absorbent okoumé marine ply panels over an extruded polystyrene closed-cell foam core to guarantee absolute privacy and quiet to guests.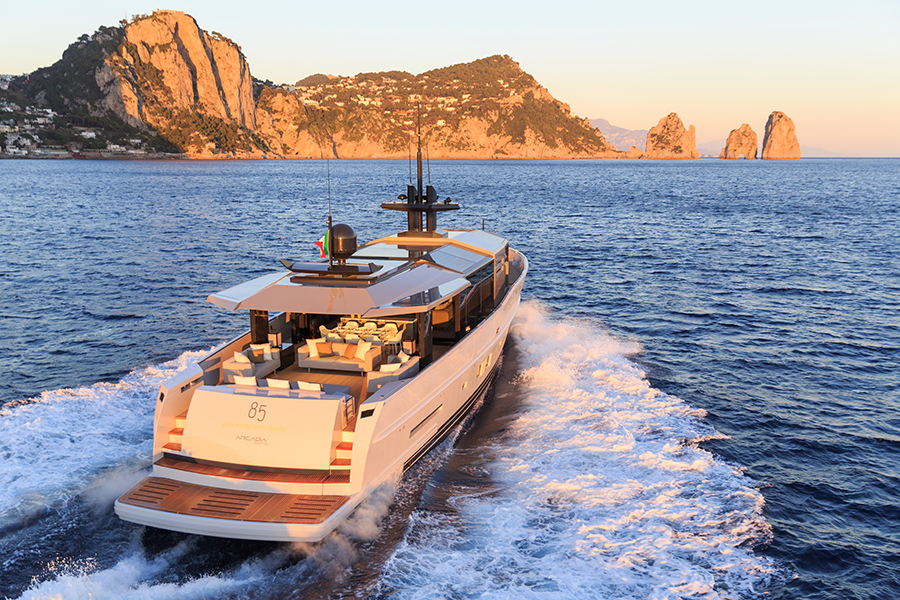 The Arcadia Yachts' philosophy focuses not just on fostering a closer relationship with the environment but also on actively safeguarding it. In fact, over 40 square metres of solar panels have been integrated into the A85's superstructure, yielding around 4.5 kW of power. This is enough to run the main utilities aboard which, in turn, results in a considerable saving in diesel, reduced pollution levels and improved onboard comfort, thanks to a substantial reduction in noise and vibration levels as well as zero emissions.