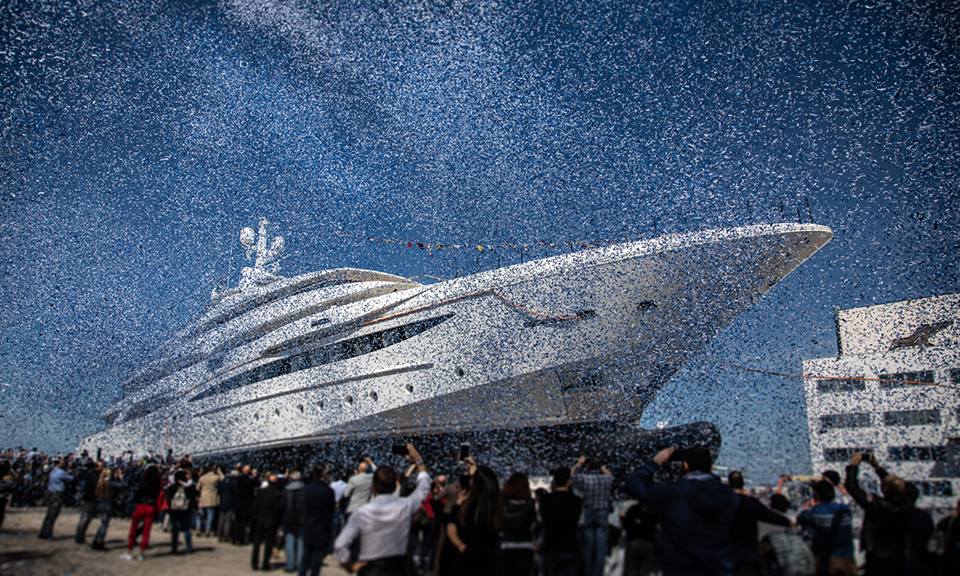 The project was first revealed in March 2014, originally conceived as a 77-metre vessel, later extended to 79.
CRN 135
is a fully custom steel and aluminium megayacht with a beam of 13,5 metres. Her exterior concept was developed in collaboration between Zuccon International Project and CRN in-house design team, while her interiors were commissioned to Laura Sessa.
The vessel carries the weight of 1,400 tons spread over five decks. She can accommodate up to 12 guests on-board within five VIP cabins and a master suite, not to mention up to 39 crew members.
CRN 135
naturally features spacious interiors and expansive deck areas, offering numerous places for relax and socialisation.
Alberto Galassi, Chairman and CEO of
CRN
and CEO of
Ferretti Group
spoke at the launch ceremony: "Turning to the new 79-metre yacht by CRN, I would say that both the exterior and the interiors – and in general the impeccable design of the whole ship – are a glowing testament to the supreme skill and construction excellence that are the hallmark of our historic yard in Ancona.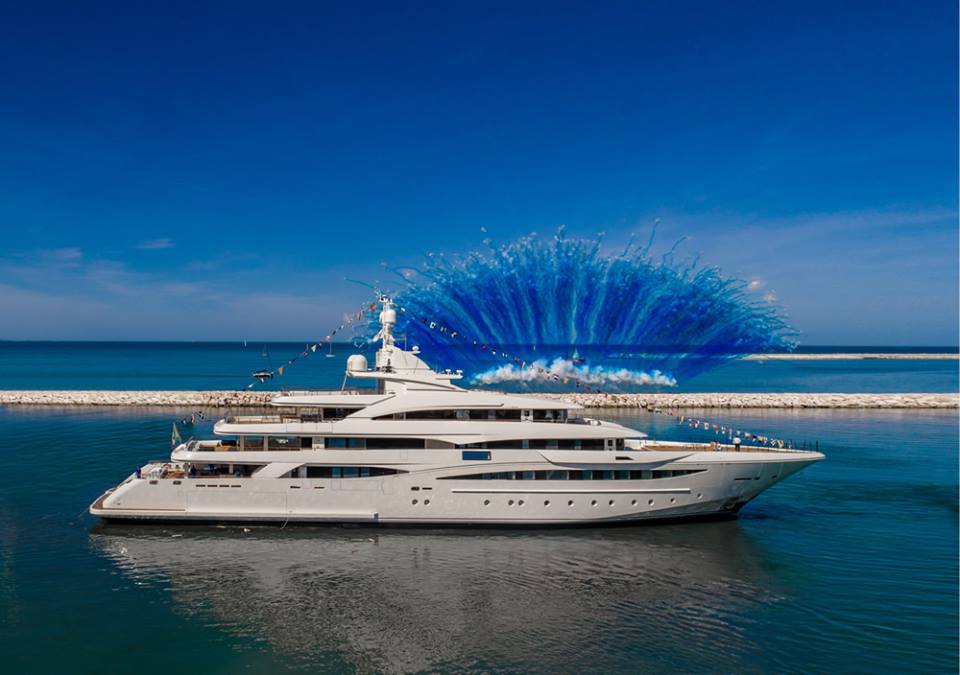 The yacht is trademarked with an impressive beach club with panoramic trilateral sea views. What is more, it opens up from both sides of the yacht, offering easier access to water toys.
Powered by Caterpillar diesel engines,
CRN 135
can reach her top speed at 16 knots, with a comfortable cruising speed of 15 knots.