The Italian Sea Group announces that 75-meter megayacht Admiral
Kenshō
has been proclaimed "Motor-yacht of the year" and has won in the "Displacement Motor-Yachts 1,500GT and Above" category at the renown 2023 World Superyacht Awards by Boat International, the "international yachting Oscars".
The 18th edition of this award ceremony was held on Saturday, May 20th in Istanbul at the historical Çırağan Palace Kempinski, in front of an international jury of industry experts.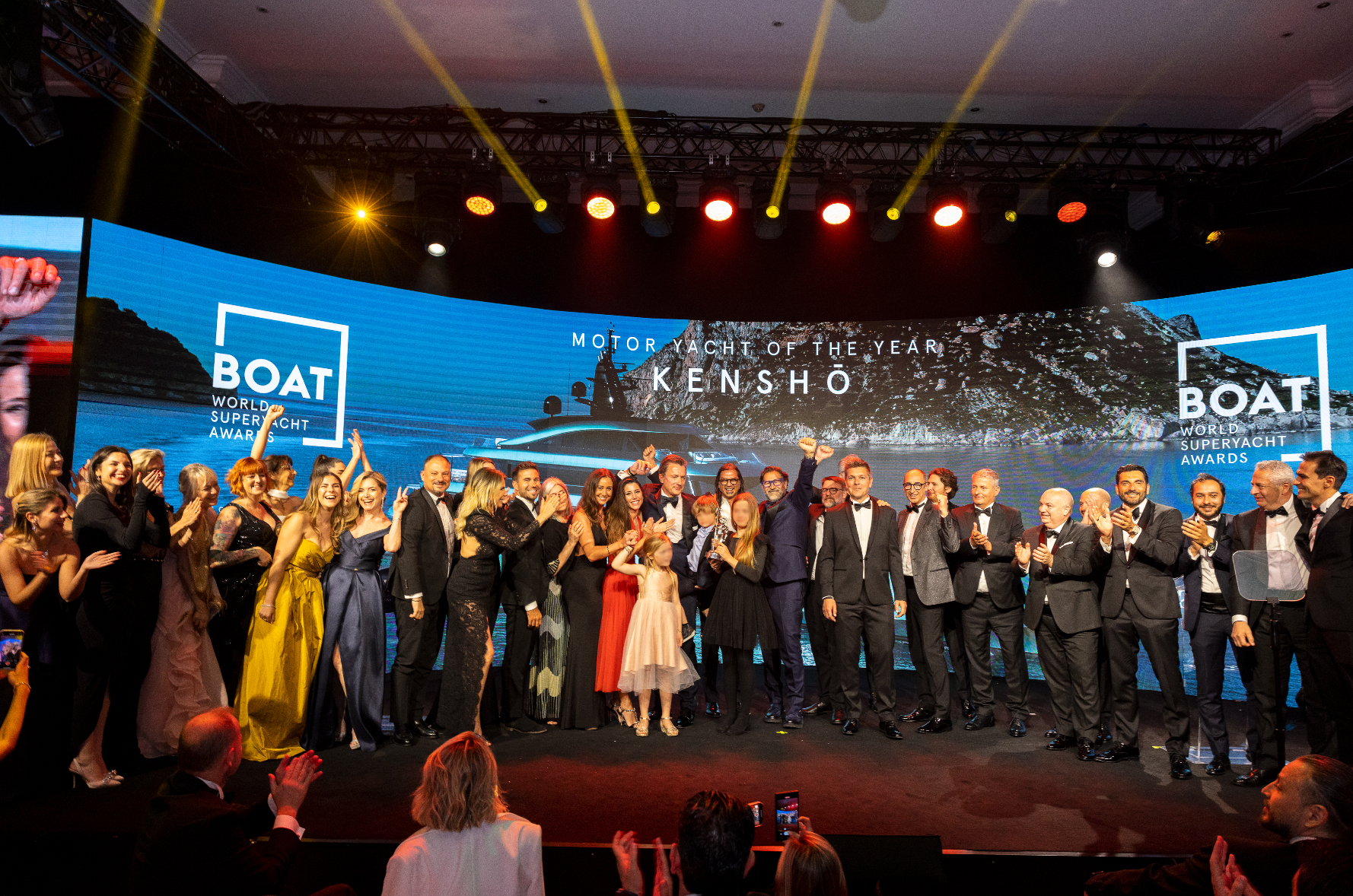 "I am extremely proud of these two additional, prestigious awards and of all the success that
Kenshō
has gathered this year, confirming that our ability to synergically work with international professionals always leads us to achieve the highest objectives. I want to congratulate the team of professionals who have worked together
in a cohesive and enthusiastic way for the construction of this marvellous yacht, so rich in details. It was a wonderful experience, and we all dedicate these awards to our dear friend and Vice President Giuseppe Taranto, who left us too soon," says Giovanni Costantino, Founder & CEO of The Italian Sea Group.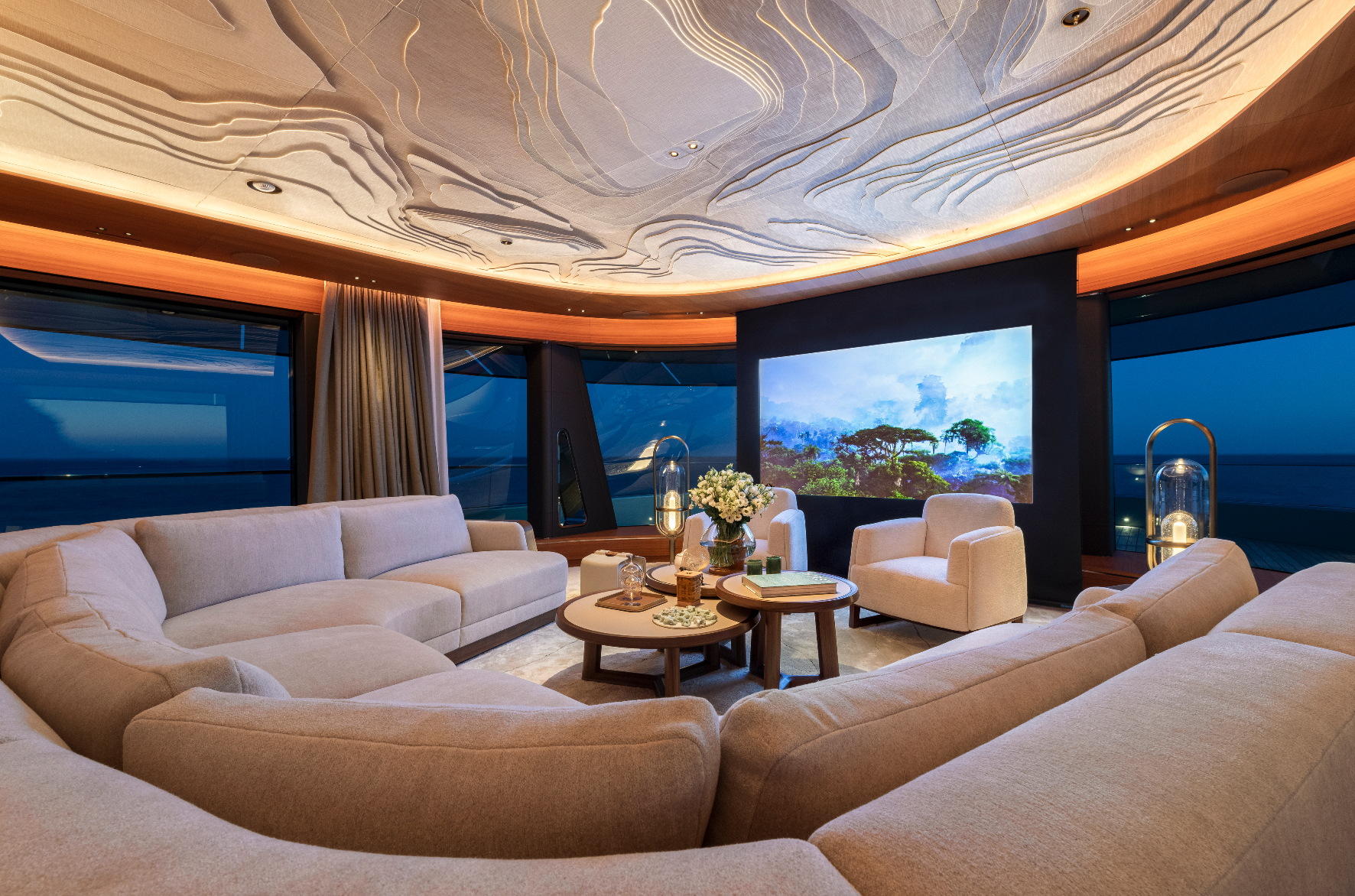 The innovative M/Y Kenshō, delivered in 2022, comes from the dialogue between the
owner, who personally curated the project, French design studio Jouin Manku, which
designed the interiors, and Azure Yacht Design which, together with archineers.berlin,
developed the exteriors.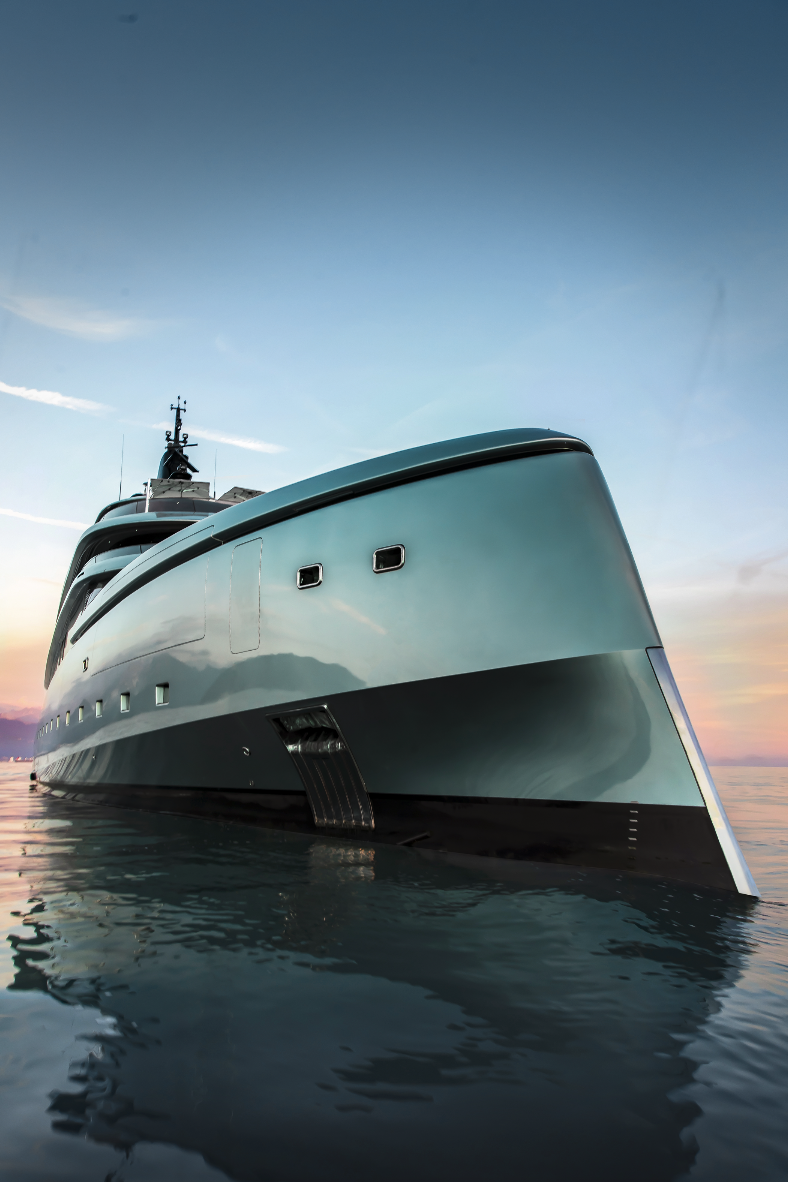 Admiral Kenshō is equipped with an innovative diesel-electric propulsion system, with
permanent magnet electrical engines which grant high efficiency and power. The propulsion system has five variable speed generators, all with diesel particulate filters (DPF) to optimize consumption at all speeds and drastically reduce emissions.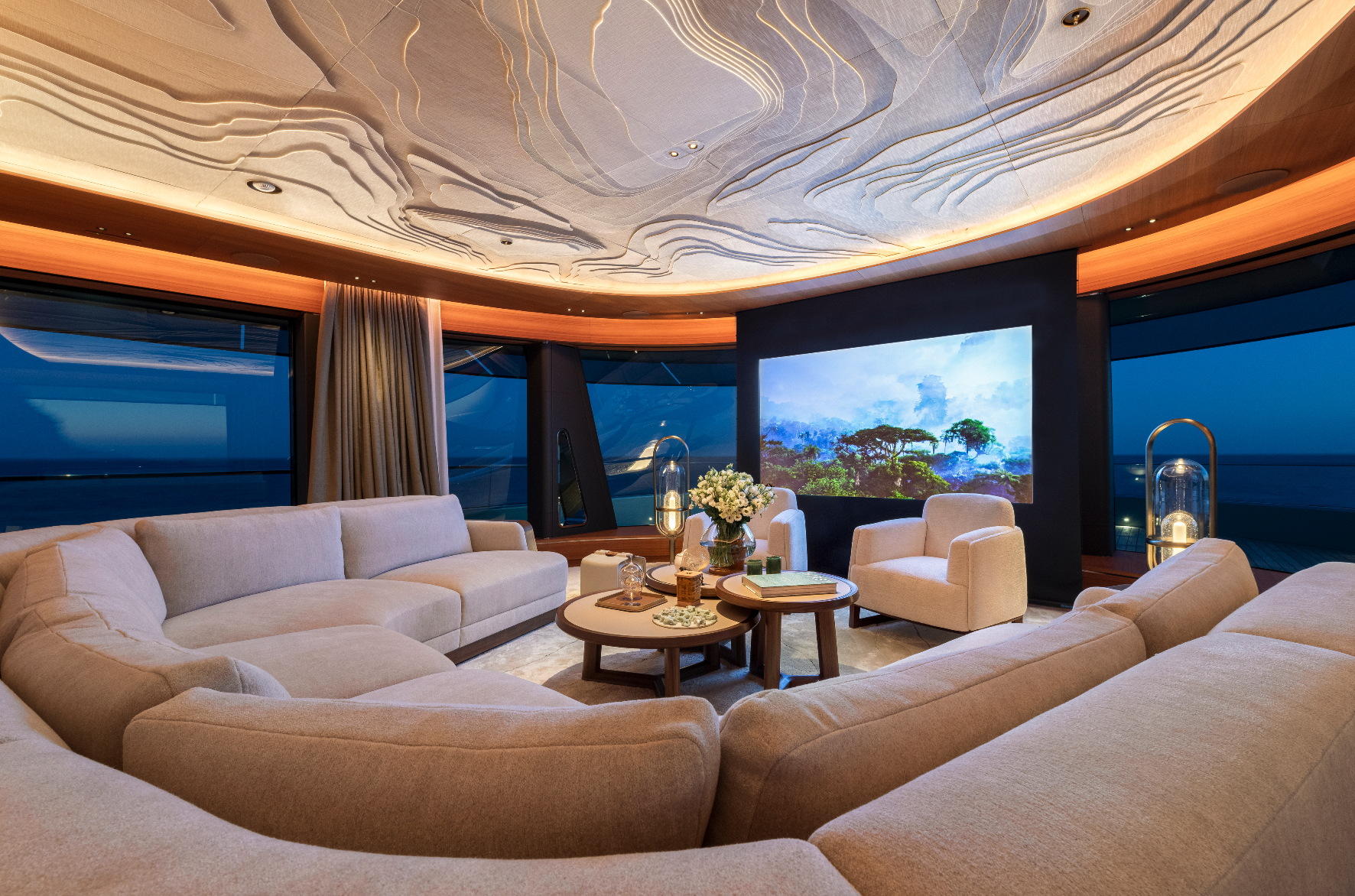 The design has been developed paying particular attention to the environment, in compliance with the voluntary "ECO" notation of the Class Entity; even the hull has been crafted with the intention of minimizing resistance, through the use of azimuthal propulsion and retractable stabilizers.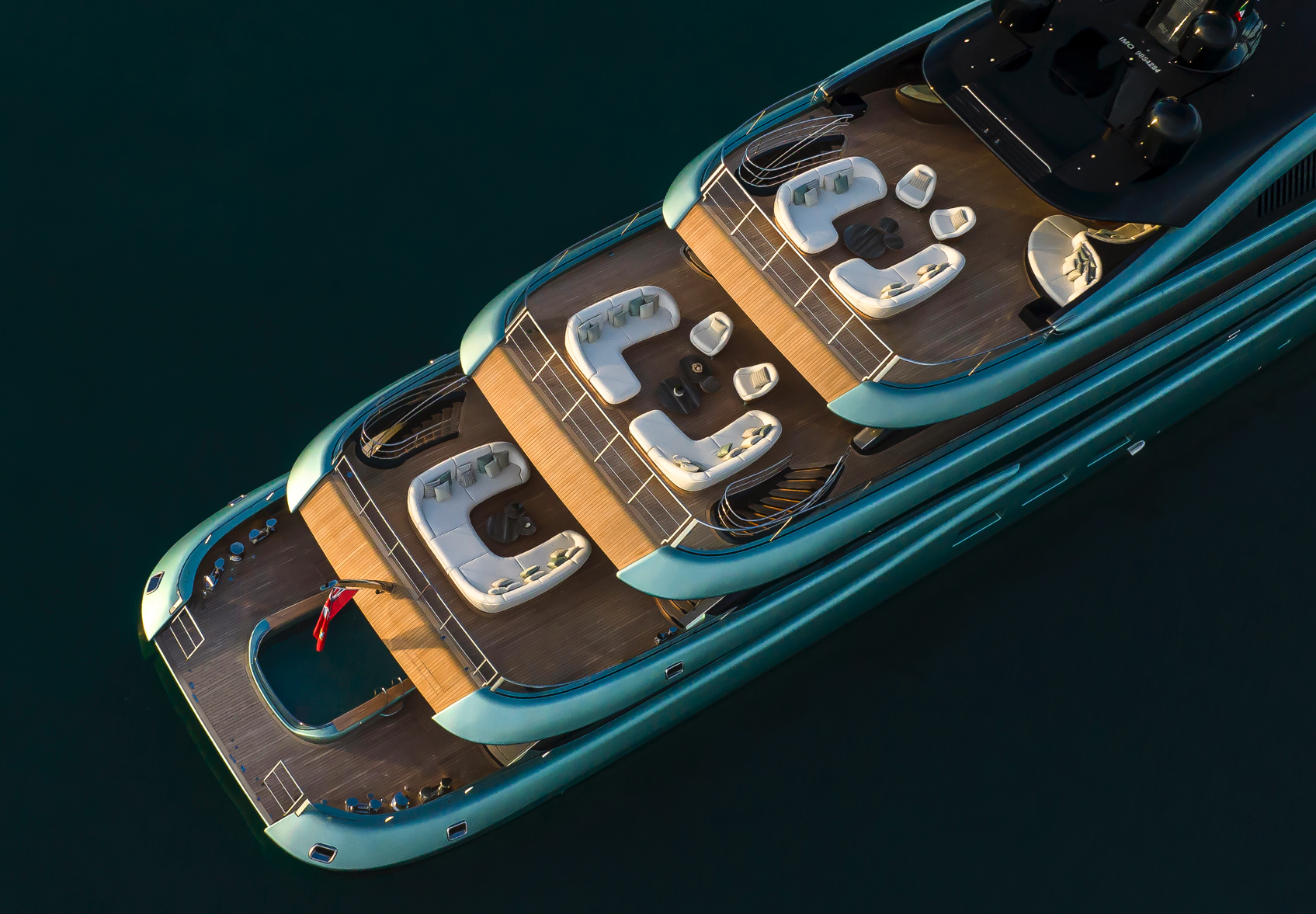 Admiral
, the benchmark brand of The Italian Sea Group, a company active in the design and construction of megayachts, is renowned and esteemed for its elegance, classic style and prestige. Founded in 1966 and acquired by The Italian Sea Group in 2011, Admiral has launched 148 yachts over its history.
Credits: Giuliano Sargentini; YCO; Christopher/The Italian Sea Group