The eagerly awaited Ares Yachts' flagship project, the Simena, has entered the crucial outfitting phase, marking a significant milestone in the construction of this classically-inspired ketch-rigged sailing yacht. Measuring 62 meters and crafted from a steel-carbon composite, Simena represents Ares Yachts' foray into larger vessels, emphasizing innovation and environmentally conscious design.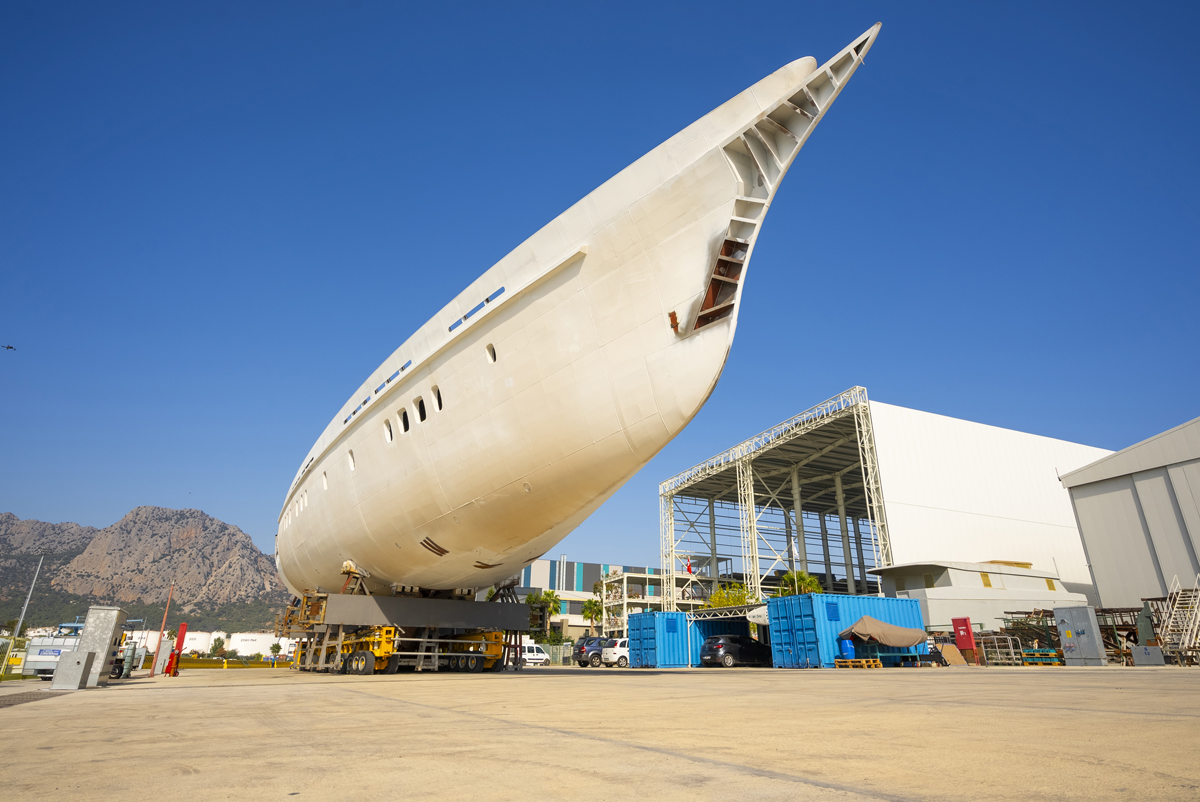 Simena's exterior, envisioned by Taka Yacht Design, pays homage to the grace of clipper ships while incorporating modern technology. Piraye Sahinkaya Orhun, Ares Yachts' Projects Manager, describes the design inspiration as reminiscent of "clipper ships – especially the bow with fully rigged bowsprit and trail board,'' with touches of early steam yachts.
The vessel's silhouette marries a carbon fiber superstructure with a steel hull, ensuring both spacious interiors and agile, responsive sailing. Simena introduces cutting-edge technology, including a hybrid diesel-electric propulsion system for enhanced efficiency. Equipped with 220kW electric motors and an 882 kW diesel engine, Simena achieves a top speed of 15 knots and an impressive range of 4,000 nautical miles at a cruising pace of 11 knots.
A standout feature is the yacht's electronic remote-control system, offering controllable pitch propellers with fail-safe redundancy. The hybrid drive system allows silent cruising at up to 6 knots under electric power. A unique addition is a dedicated smartphone application for guests, providing interactive access to the ship's AV and entertainment systems.
Internally, Simena's outfitting, helmed by Design Unlimited, reflects a blend of contemporary and classic design. The interior palette, featuring tactile woven metals, leathers, stones, and soft furnishings, creates a timeless sanctuary. Ares Yachts aims to deliver Simena by December 2024, showcasing her stunning ketch rig, classic lines, and RINA Class C certification, ensuring her readiness for global exploration with safety and unparalleled comfort.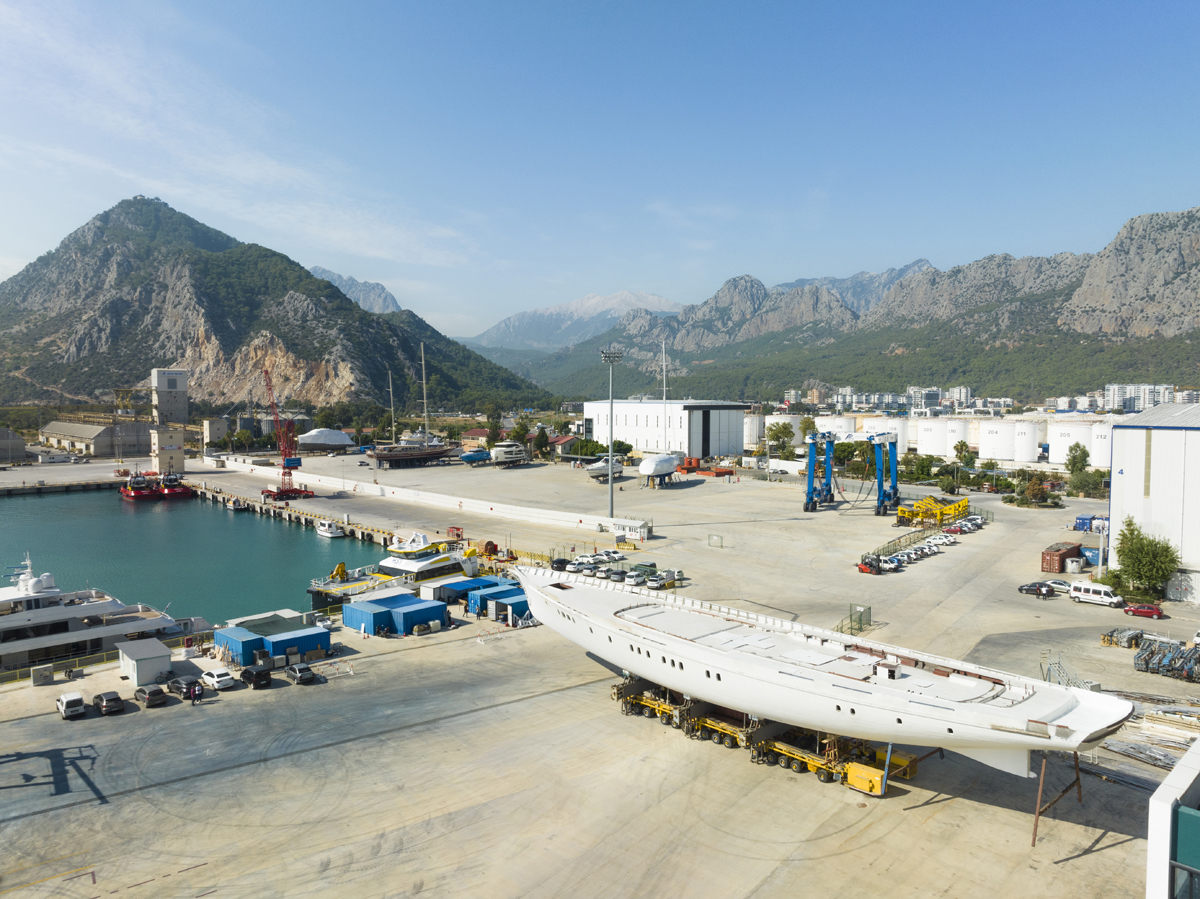 Simena is not the only project underway at Ares Yachts. Other endeavors include the 50m motor yacht Spitfire, derived from the successful 48m Bold Class offshore patrol vessel, a 54m explorer yacht known as Project Atlas, and the development of a 65-85m yacht range in collaboration with Lateral Naval Architects.
Ares Yachts is the new superyacht brand unveiled by Ares Yachts at the
2023 Monaco Yacht Show
.
Originally founded in 2006 by the Kalafatoğlu family, which is bolstered by a long tradition of shipbuilding and sailing, Ares Shipyard has already built a solid reputation for its military and commercial vessels – having delivered over 230 vessels to more than 15 countries to date – and is now looking to expand further into the luxury yachting arena.
Credits: Ares Yachts