Today at Mayflower Park was the opening ceremony of the 53rd Southampton International Boat Show. Procedure starts with a tribute to the Queen. The show is honoring the Queen by holding a minute's silence on Friday 16, Saturday 17, and Sunday 18 September. Following the recent announcement that her Majesty's state funeral will take place on Monday 19 September, British Marine, the team behind the Southampton International Boat Show, has been in consultation with exhibitors, the exhibitor advisory group and the British Marine Board, to discuss the most appropriate course of action for the show on that day. It has been agreed that the show will not open on Monday 19 September. The show will continue to remain open on all other days.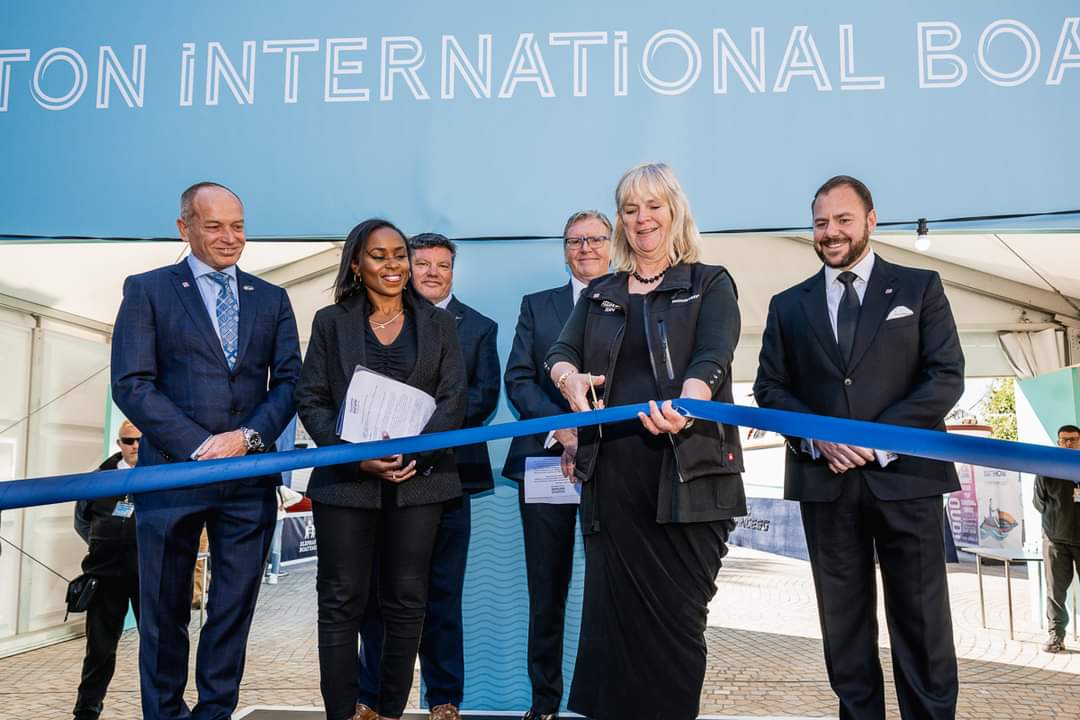 British Marine CEO Lesley Robinson opens the show

"Following discussions with our many stakeholders it was agreed that closing the show as a mark of respect would be the most appropriate course of action," commented Lesley Robinson, CEO, British Marine. "Closing the show on Monday 19 September will allow everyone, from those manning the stands, to those teams behind the scenes, the opportunity to join the nation in remembering The Queen on this day of national mourning."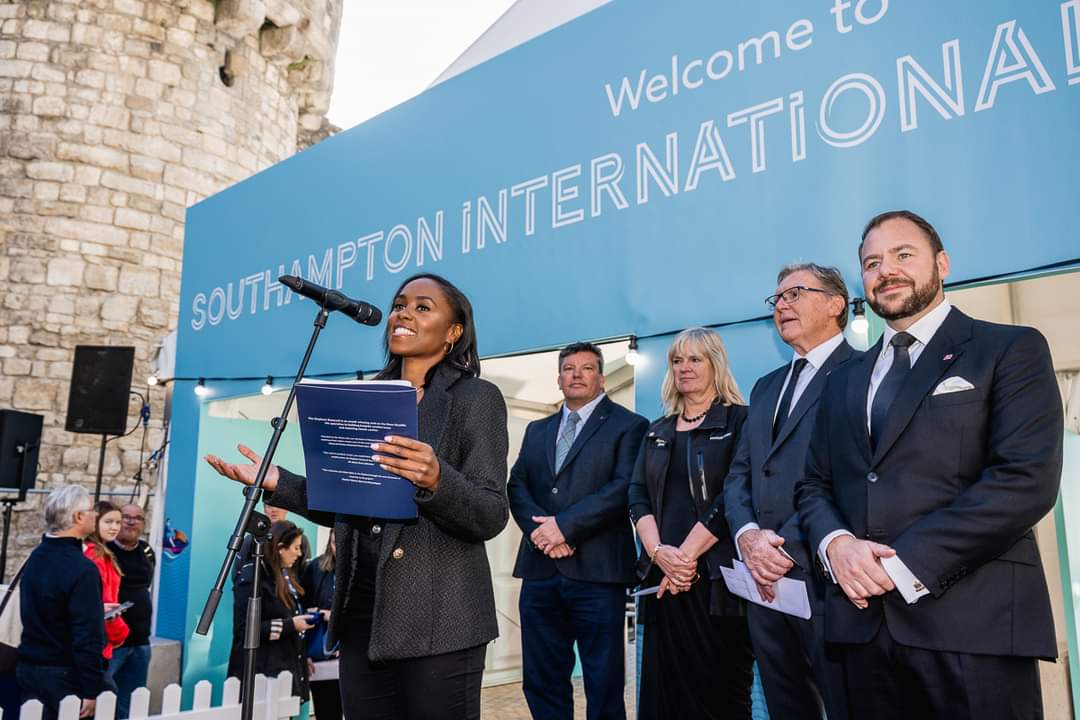 In his opening speech British Marine president Paul Gullett paid particular attention to the show's sustainability impacts on the entire industry.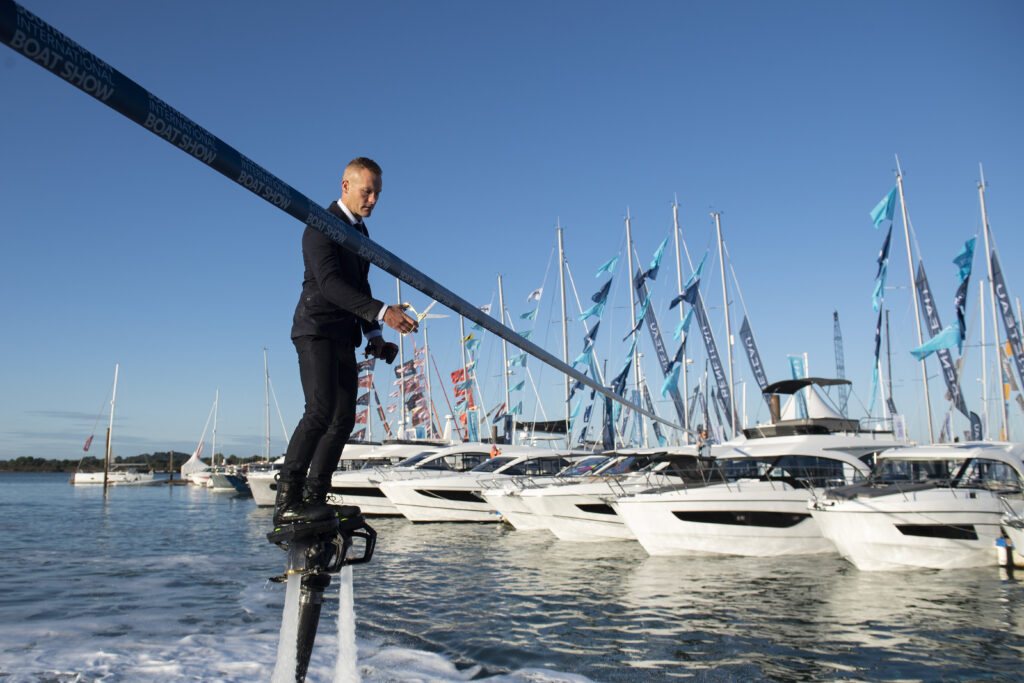 James Prestwood cuts the official ribbon

The professional fly boarder James Prestwood cut the official ribbon mid-summersault while bright blue smoke filled the air and the Show, dedicated to all aspects of the water lifestyle, began.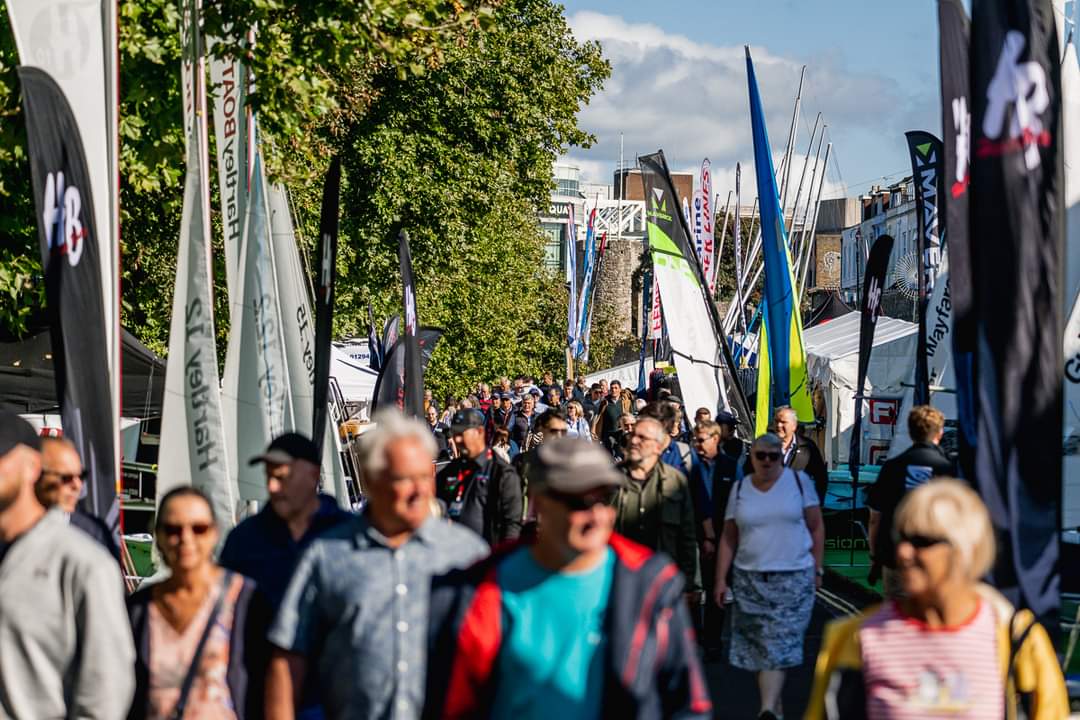 The Show will have more than 550 exhibitors and 350 marine brands at the Southampton International Boat Show, with the stands in Ocean Hall and Mayflower Park displaying world debuts of new technology, gadgets and equipment, clothing, artwork, interior design and accessories for the boat and home, holidays, training courses and more.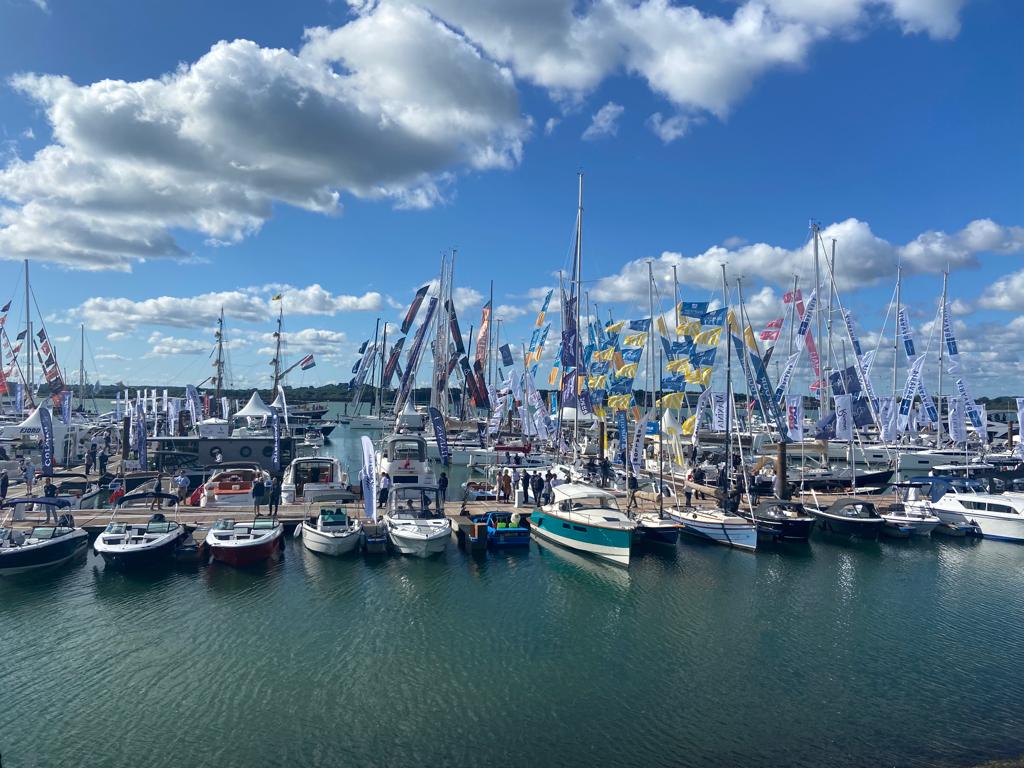 Within Mayflower Park and Ocean Hall, there's a myriad of eye-catching and enticing stands displaying everything from new ranges of teak furniture from Onward Marine, unique and hand-made interiors and accessories from Hannah Wisdom Textiles and Summer Jane Art, and beautiful fabrics for renovating or replacing marine upholstery from Hawke House. Or head towards the technology hub where the latest in marine electronics, navigation, communications and safety equipment can be found. World firsts on display include the LINK digital system for remote control of your vessel, Raymarine's Yachtsense Ecosystem for complete onboard and offboard device integration, and Merlin Power's Vesscomm advanced digital monitoring and switching system, launched in conjunction with Metrix Advanced Technologies.
Credits: Southampton International Boat Show