US builder Christensen
launched its latest 50-metre motor yacht Jackpot on the banks of the Columbia River in Washington earlier this week. The vessel was ordered by two experienced yachtsmen from New Jersey who will station the yacht on the American east coast and other international destinations over the coming years.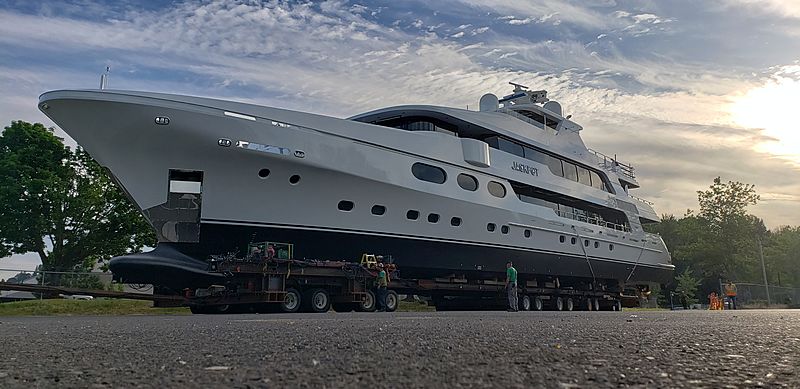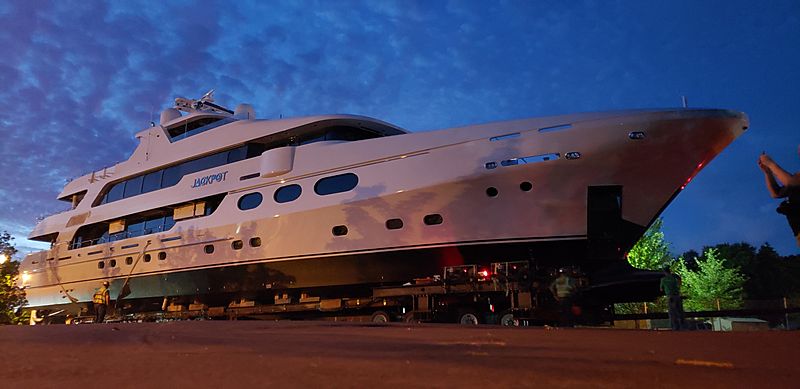 Jackpot features a standard layout, with accommodation capacity for up to 12 guests across the on-deck master suite, a full-beam VIP and four guest cabins on the lower deck. The yacht comes with a few adjustments to the overall design of the series, evident in new engineer's cabin in the aft lazarette and newly-developed bridge system. The interior represents classic Christensen's style with extensive use of walnut panelling and marble stonework.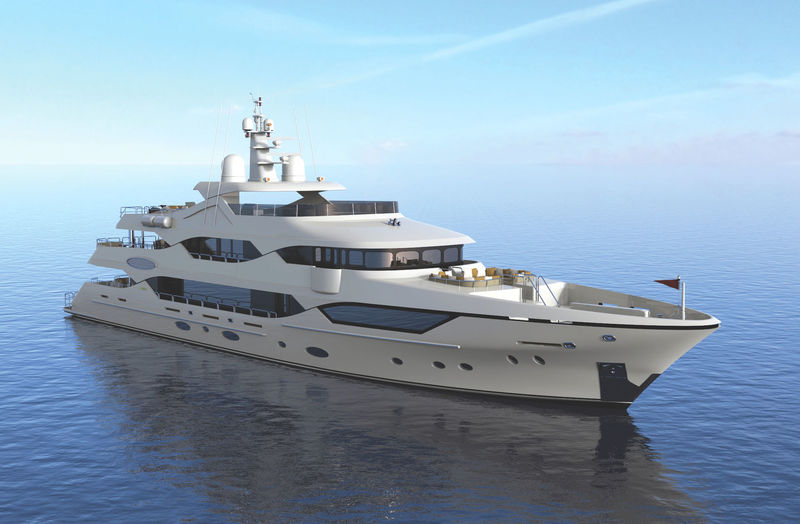 According to recent announcements in media,
Christensen
is already negotiating with several clients on construction projects in its new 55-65 metre range of high volume yachts after the imminent relocation. Amongst the potential customers is the owner of motor yacht Chasseur, who has been reportedly interested in purchasing an LY3-compliant 50-metre project to be built at the new facility.
Christensen Chairman, Henry Luken, commented:
This is a huge step for us, but also for American yacht building, which has been in steady decline for the last two decades. In our new range we can now compete with any builder in the world in both price and quality, and unlike our existing facility, we can offer yachts virtually unrestricted in beam.