French shipbuilder
JFA Yachts
has announced the construction of a 50m custom explorer yacht for worldwide family cruises. The 50m aluminium explorer is the first motor yacht in the JFA shipyard built with an aluminium hull and a superstructure partially in composite glass epoxy. The naval architecture and exterior styling are entrusted to the UK-based studio Humphreys Yacht Design.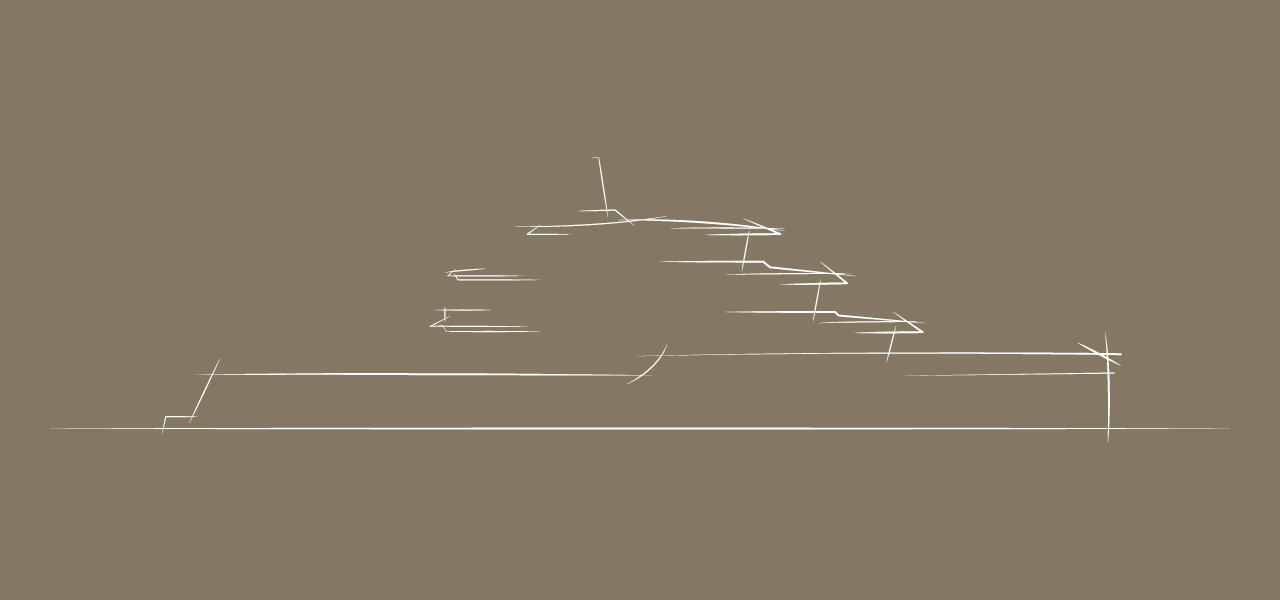 "The design has benefitted from a highly integrated approach to marry all the technical, functional and client specific requirements and underpinned through a rigorous naval architecture effort where intensive CFD work was ultimately validated by one of the most comprehensive model testing programs," says Tom Humphreys.
The new explorer will have a light displacement, hybrid propulsion, stabilizer fins combined with a large gyro, capacity to carry sizable tenders and multiple toys. The life inside will be open on the exterior with a lot of glass and large outside areas. The interior design comes from Milan-based M2 atelier.
A2B Marine Projects is heading up the client's team and Christian Poorte, the client's project manager remarks: "To work so closely with the client and understand his wishes, the search for the right team and shipyard is a very important journey. Building a yacht is not simply asking for a building slot, but it requires a solid base for a multi-year collaboration on all levels within a shipyard organization. The special requirements and needs of a client to accommodate differ for every project. It became clear for me that JFA Yachts could offer the dedicated approach and versatility that was required to build this unique vessel. The mixture of JFA's DNA on aluminium, composite, lightweight materials, together with the in-house production departments and the team's passion for the sea made JFA the right fit." He works with JFA Yachts project manager, Michel Siou.
The building of the hull is due to begin this autumn 2021 and construction is scheduled for completion in 2024.
French shipbuilder JFA Yachts was founded in 1993 by Frédéric Jaouen. JFA Yachts builds mono- and multihull power and sailing superyachts from 24 to 50 meters in length.
Credits: JFA Yachts