Design firm Isola Corvus together with
beiderbeck designs
introduces a new sailing concept, the 41m Velarca 135. She is designed to fill the missing spot in the yachting industry.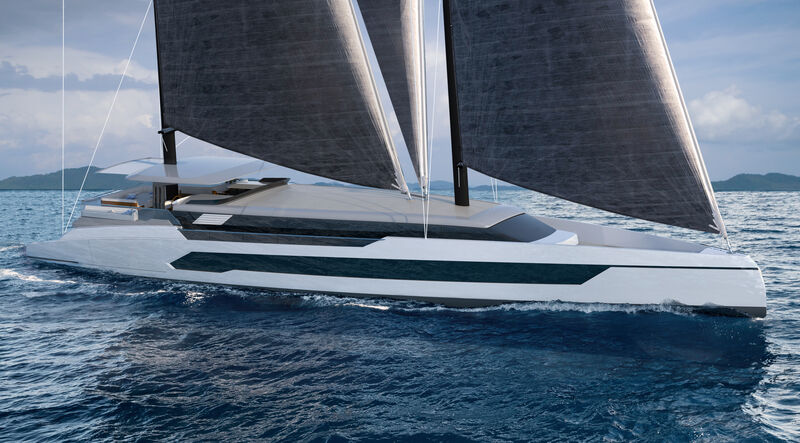 "Velarca 135 is our answer for the sustainable future and to the environmental goals set in Glasgow 2021," says in the company statement.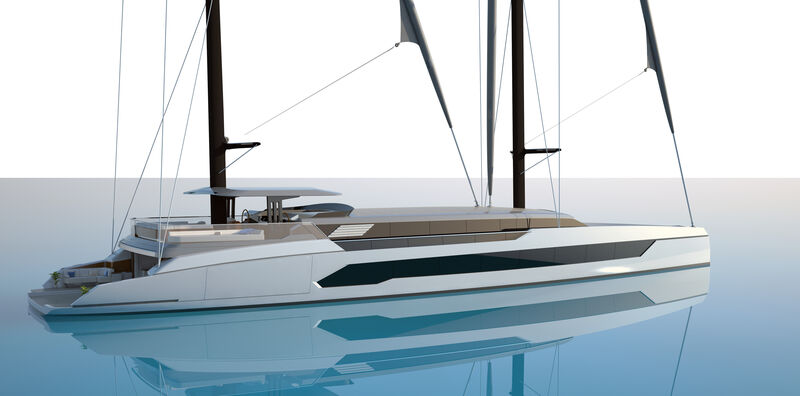 Velarca has a streamlined, motor yacht like profile featuring a very large beach club at the stern, providing a stylish lounge area and a very large swim platform, with additional space for effortless indoor-outdoor living and entertaining. For functionality and easy access Velarca 135 has a lift to the front bulkhead of the beach club which makes all decks and areas safely accessible for everyone.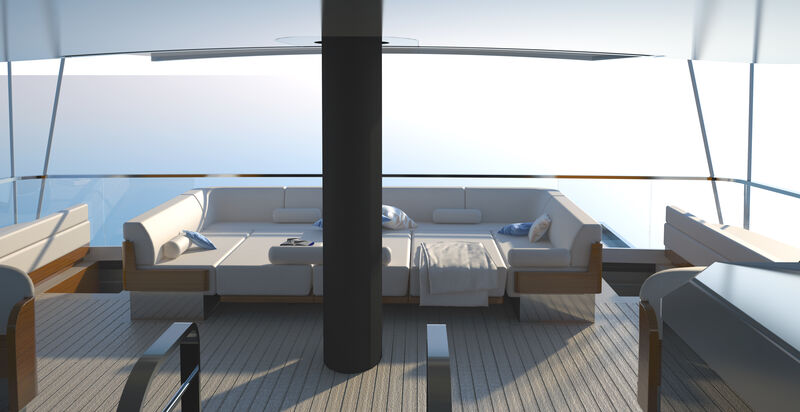 The generous layout has two versions. The deluxe version with the large owner's cabin will accommodate 10 people, the charter optimized layout has cabins for 12 guests. All cabins are large and equipped with a private toilet and shower with plenty of window space. Cabins are located nearby the staircase that leads to the large dining and living room upstairs.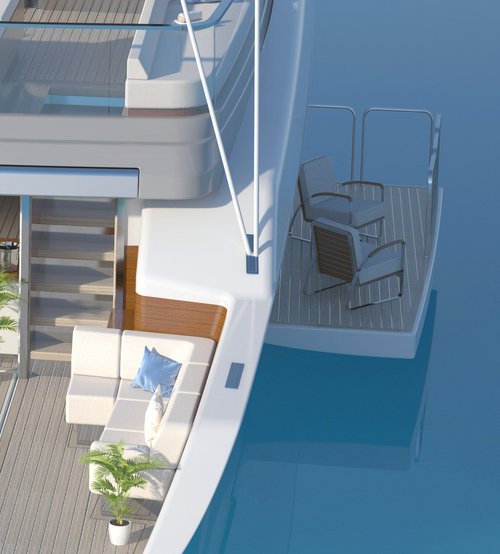 The yacht's general arrangement and styling as well as the main technical features such as the completely new kind of rig are specifically designed to make the transition from motor yachting to a more low carbon alternative, sailing, as effortless as possible.
Even though the nature of Velarca is clearly a cruising yacht, the hull shape, keel and the rudder are the latest available technology from offshore racing circuits.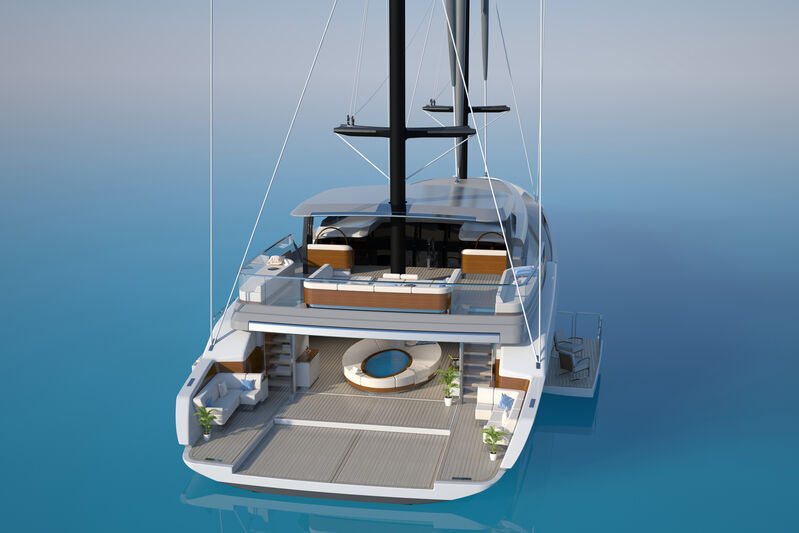 The yacht also comes with three different keel options depending on the intended use and the sportiest fixed keel version provides a racing yacht like performance.
Velarca 135 has a completely new kind of rig with three self-tacking and hydraulically furling jibs (The "Fisherman sail" being upside down) that can be opened or reefed by using the push buttons at the cockpit.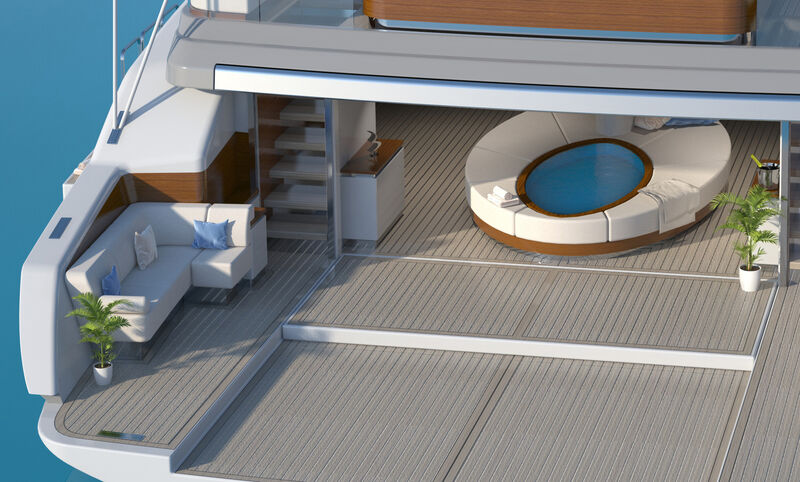 Handling the sails of this yacht doesn't therefore require a small army of deck crew but instead it has been automated as far as possible.
Isola Corvus Oy (Ltd) is a Finnish newcomer in the super yacht industry. Company is founded by Sami Lehtonen and Sanna-Kaisa Koivisto, offshore racing partners, innovators and entrepreneurs. The Velarca project started, when these two sailors and explorers found out through intense market research that there is room for a specific kind of sailing yacht in the market and decided to act. The beiderbeck lmmo Lüdeling and Tim Ulrich sketched the Velarca 135 design.
Credits: Isola Corvus Oy