Italian yard Benetti has introduced their latest 41-metre model in the Class product line - Oasis 135. This model was presented at the 2018 Singapore Yacht Show, as the yard is trying to take leading positions in the Asia. The concept has been developed in collaboration with the British studio RWD. According to the renderings, the yacht boasts a capacious superyacht club, with fold-out bulwarks and spa pool in the center, an al fresco dining area on the bridge deck aft and a superyacht sundeck shaded by a large hardtop.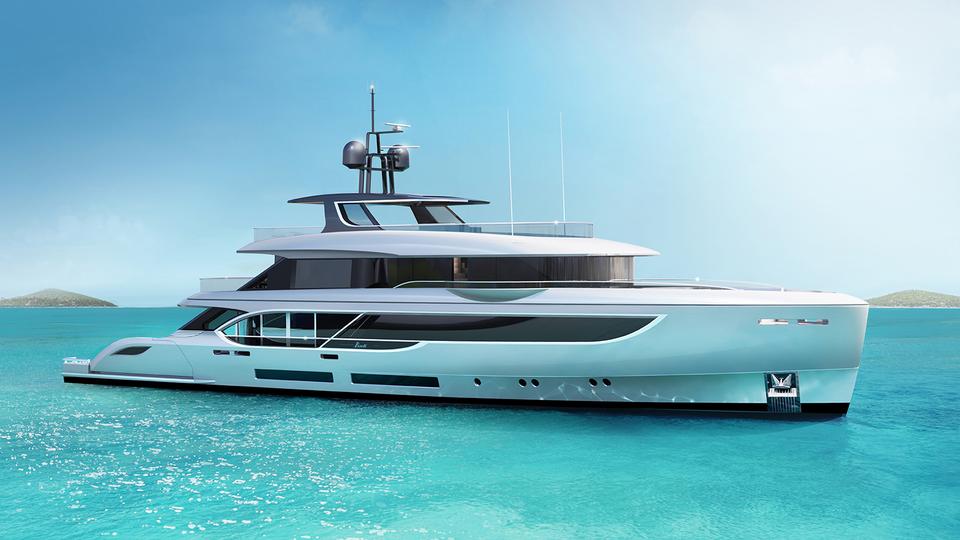 "Oasis 135 is the evolution of Benetti DNA — a displacement yacht and a new concept of using the spaces and experiencing new lifestyle on board. The project reinterprets the use of internal and external spaces in a more contemporary forward looking way, starting from the idea to reconnect the owner with the sea in a very informal use of the boat" - the yard said.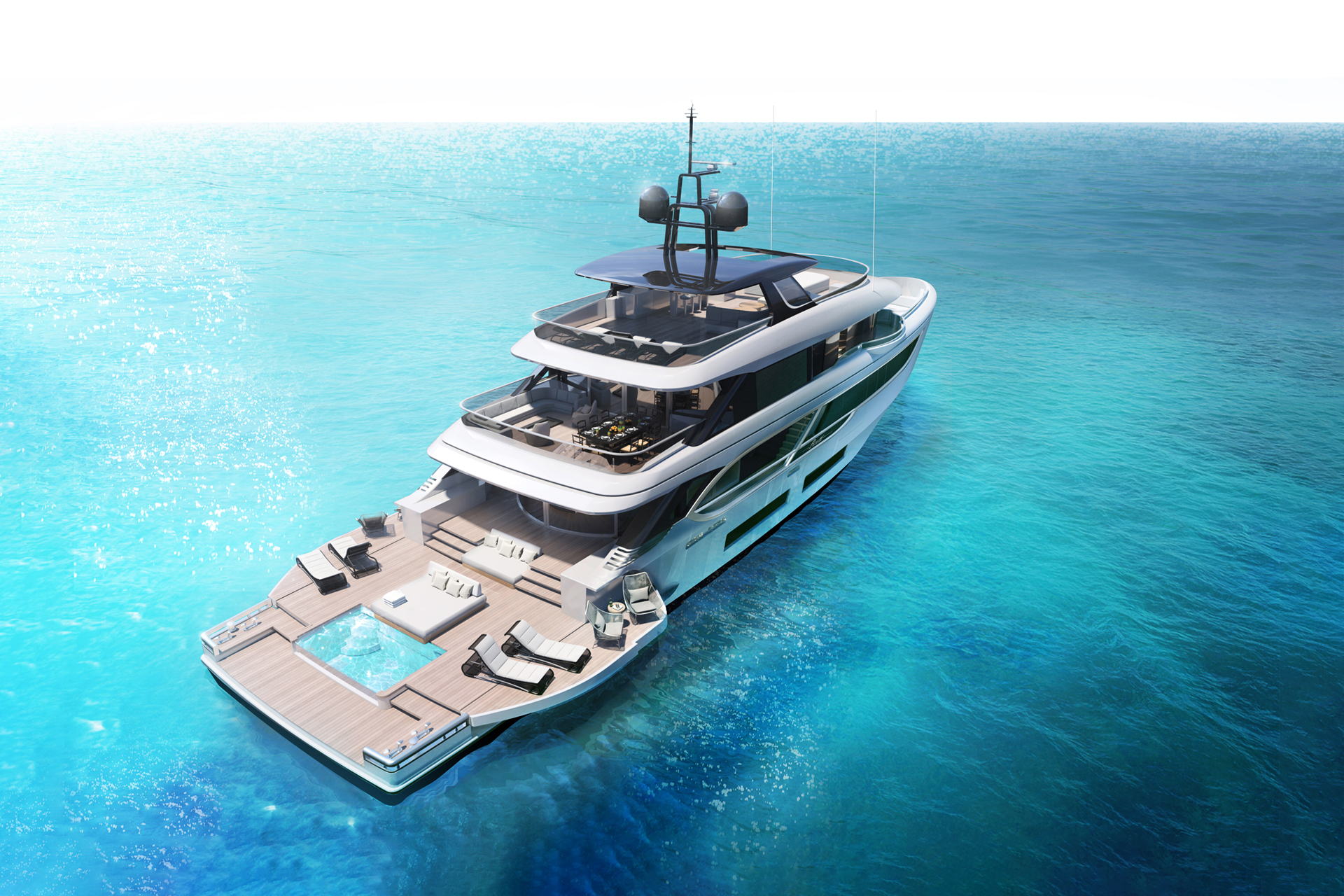 Roberto Corno, worldwide sales director at Benetti, explained that they decided to unveil new the Oasis 135 at the Singapore Yacht Show, as the yard want to strenghten their positions and influence in the Asian region. "Singapore Yacht Show is a must-go international show for Benetti, which further reflects Asia's importance in Benetti's success and development globally," he said. "We keep investing in Asia with talent and resources to solidify our leading position." For example, one of the recent Benetti sales to Asian client is
4th unit of the Mediterraneo 116' model
.