The Jack G100 is a new offering from the UK based Jack Gifford Marine Design Studio presenting a long keel, deep water sailing yacht which brings together origins of style in design and innovation while producing modern performance.

Designed with the yachtsperson in mind for the most pleasurable sailing experiences, both near and offshore, the 730sqm sail plan delivers performance whilst the family orientated space adopts today's ideas in building a sailor's cruising | racing yacht while supporting the environmental changes within our industry.

As the demand for timeless style has grown over the years, the G100 combines simplicity, elegance and style within a modern 100ft yacht. Comfortable travelling accommodation is offered in five guest cabins and dedicated crew accommodation, with ample dining and entertainment areas above and below deck.

Plans will be released this summer starting with the Cannes Yachting Festival from the 11th until the 16th of September before moving onto the Monaco Yacht Show from the 26th until the 29th of September 2018. If you would like to know more, be sure to reach out to us during the Cannes Yachting Festival from the 11th until the 16th of September.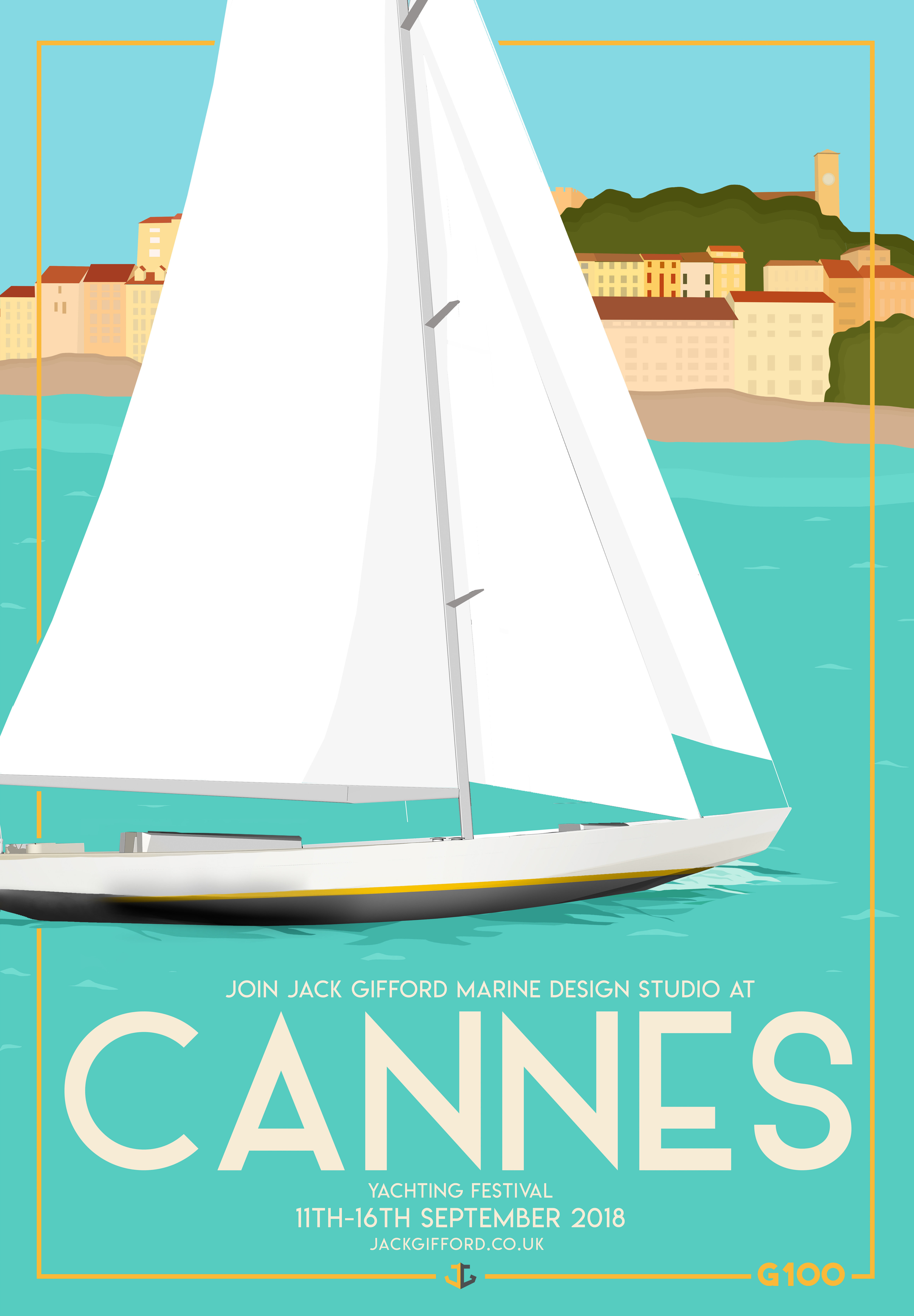 Jack Gifford Marine Design Studio provides Integrated yacht design and naval architecture services. Our collective competencies coupled with a focus on modern materials and techniques delivers timeless style and innovative design in yachts and tenders.