Arksen
has announced the official launch of Project Pelagos, the
second
unit of its 27.3m Arksen 85 flagship. With its maiden voyage from the picturesque Isle of Wight, the privately owned Arksen 85 has gracefully touched the water, marking an important milestone before embarking on sea trials and eventually being handed over to its esteemed client.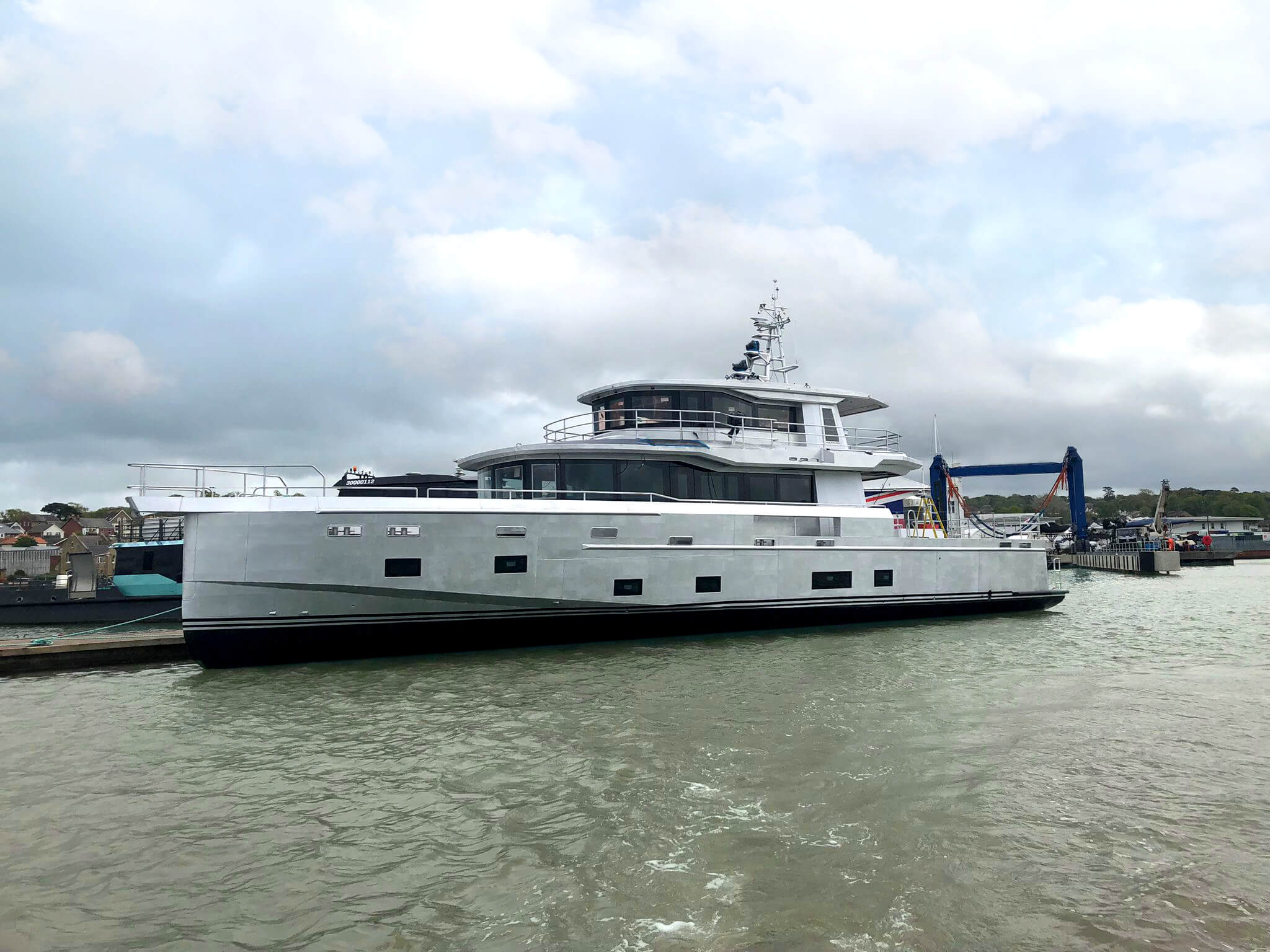 The Arksen 85 is a true testament to remarkable efficiency and long-range exploration capabilities, perfectly suited for global adventures or leisurely weekend cruises with loved ones.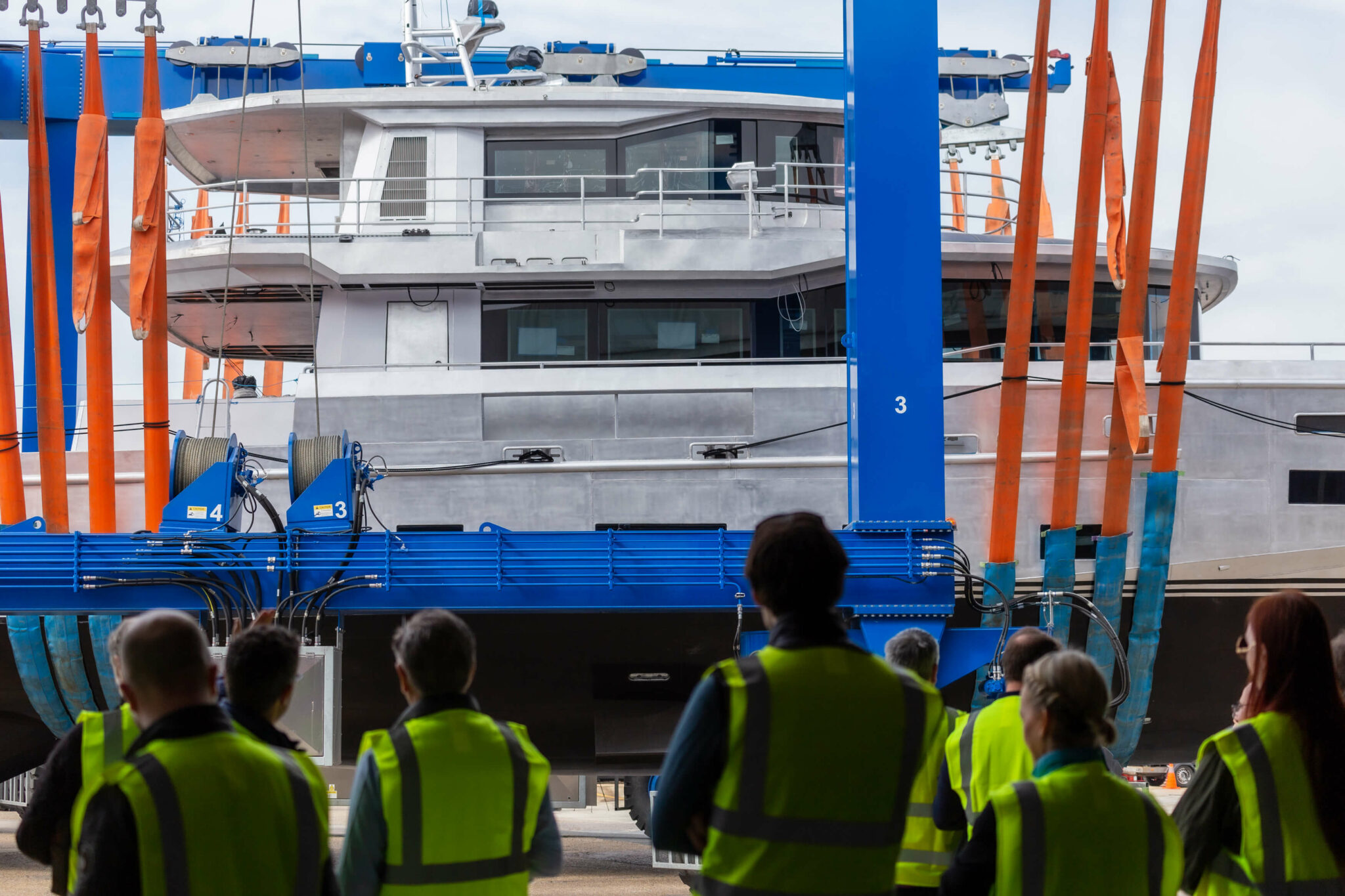 Designed with a focus on family life, Project Pelagos retains the efficient hull design and three-deck layout characteristic of all Arksen 85s, while offering a custom interior tailored to the specific needs of the owner. While the owner's intention is to explore distant destinations with friends, the primary use of the vessel will be enjoying quality time with family in the Mediterranean. The interior layout reflects this, featuring a relaxed seating arrangement on the main deck, creating a spacious and open-plan family area that embraces the pleasure of al-fresco dining in warmer climates. By replacing the standard snug area with a Captain's cabin, the vessel retains its three guest cabins and owners' suite, ensuring ample accommodation for all.
"Buying into Arksen's unique concept is giving the new generation of these explorer enthusiasts the possibility, not just to visit the last great wilderness of our planet, but also to actively contribute to its protection and regeneration. I believe this pioneering and refreshing path that Arksen is taking will make them a driving force in the future of the explorer yacht industry," says the owner of Project Pelagos.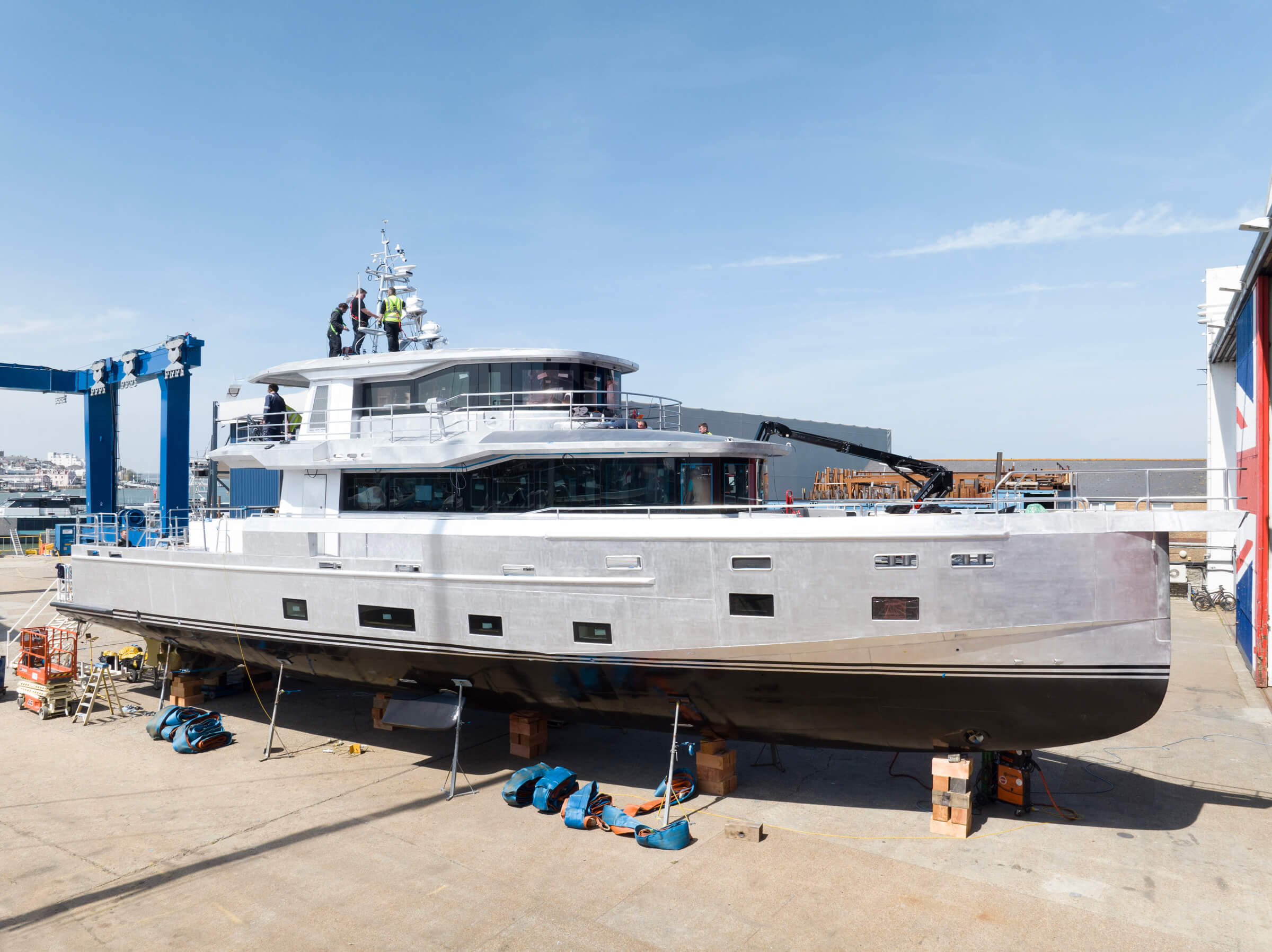 Project Pelagos represents one of two 85′ vessels currently in construction, highlighting the growing demand for these exceptional vessels.
Arksen is a UK-based innovation and technology company designing the ultimate marine exploration vessels.
Credits: Arksen