Luna
is a 114.2-metre superyacht built by Lloyd Werft and delivered to Roman Abramovich in 2010. In 2014 the yacht was sold to Azerbaijani billionaire Farkhad Akhmedov at an asking price reported at €240 million. In 2015-2016
Luna
had a refit with an alleged value of near €50 million. Works included a new paint job, fairing of the hull for the first time, 2 meter lengthening to improve the balance of the yacht. The spa area and beach club were also refitted, larger windows were added for more light coming in. All the engines were overhauled, plus all the tenders were replaced. In February 2016 Luna left Bremerhaven, with first destination Norway. In the winter of 2017/2018 Luna was sent to Dubai for additional works.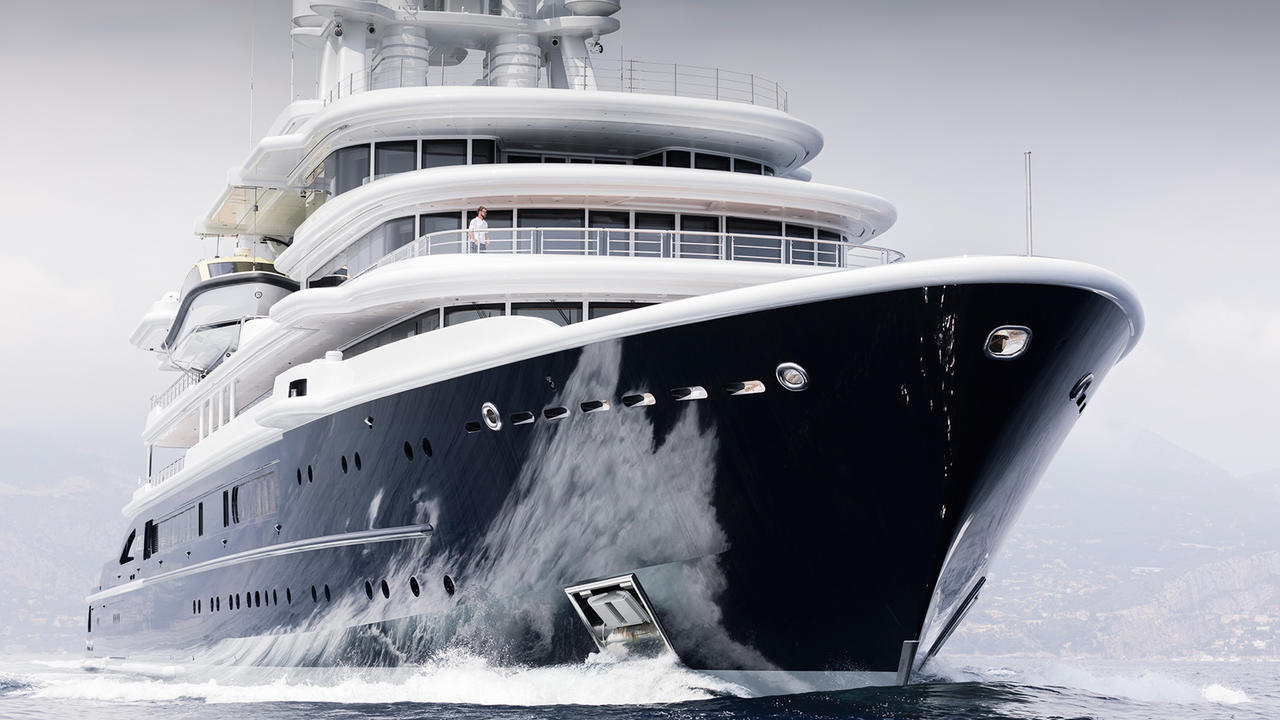 Recently,
Luna
has been impounded in the Dubai, United Arab Emirates by the authorities as billionaire Farkhad Akhmedov and his ex-wife Tatiana Akhmedova are fighting for control of the asset. It follows a British court ruling that Akhmedov owes his ex-spouse $567 million and as she seeks his global assets to get her share of the settlement. She claims that he has been hiding his money to avoid paying her.
Forbes says the net worth of Akhmedov, who started his business career selling sable furs, was $1.4 billion which he made after he sold shares in the Russian company ZAO Northgas in 2012. He was included last year on the U.S. Treasury blacklist of Russian businessmen and companies that had close links to Vladimir Putin.
However, Straight Establishment, which is the family trust for Akhmedov, is appealing for the vessel to be released after a ruling by the Dubai International Financial Centre (DIFC) Courts, Reuters reported on Thursday. Akhmedova's lawyer, Dakis Hagen Q.C., said the yacht had its flag transferred to the Cayman Islands and then to a Panamanian company in 2014. The previous year, the couple's marriage had broken down. The seizing is now being appealed in Dubai by Straight Establishment according to local media.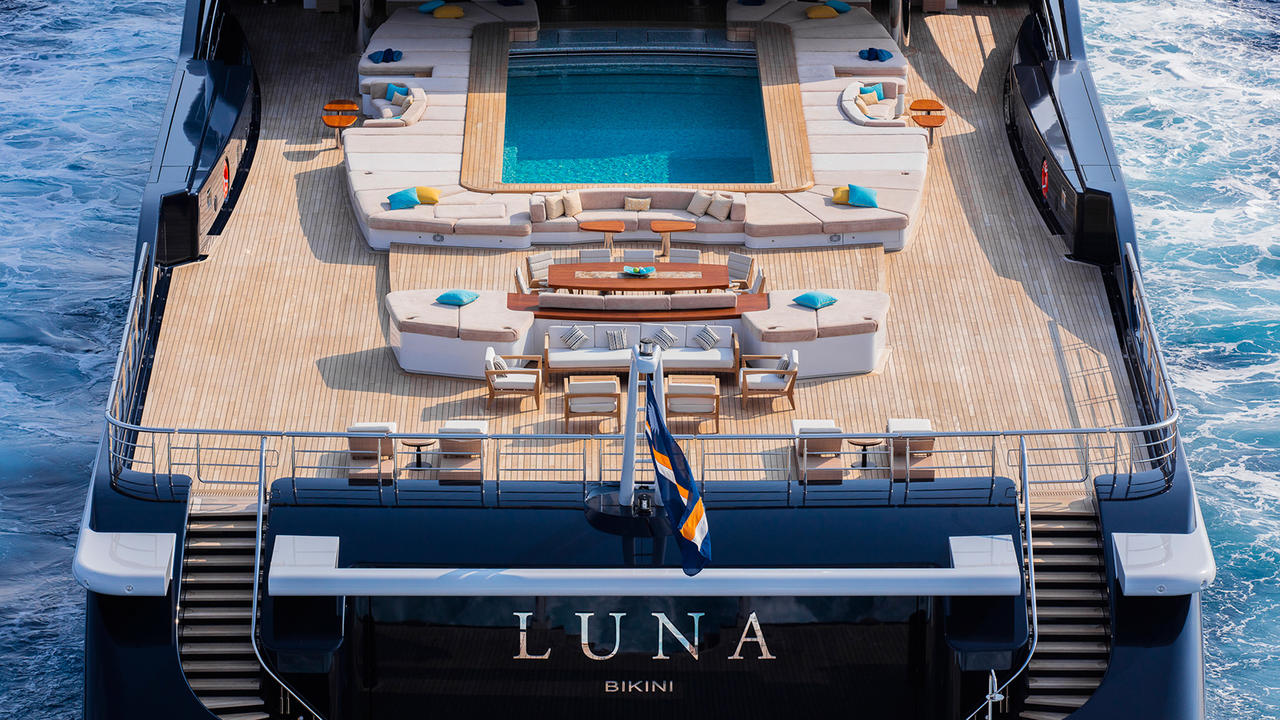 Luna
has the world's largest swimming pool on a superyacht as well as two helipads. It can host 18 guests.
Luna
's seven generators output a total of 15,000hp and the power electric motors are coupled to each shaft. There are more than 80 TVs on board. She can cut through ice on speed of 21 knots and has such generators power that they can run a town of 25,000 people.
Check our
Timeline
platform to get the full access to our analytics platform, that offers you a detailed report on the timeline of each superyacht, real time market view to see the yacht market developing and much more!