The currently in-build 109-metre
Oceanco
superyacht Project has become the first
Oceanco
to enter the builder's new construction facilities. The superyacht has been moved to undergo all remaining construction activities; inside painting, installing of large equipment and placement of its superstructure.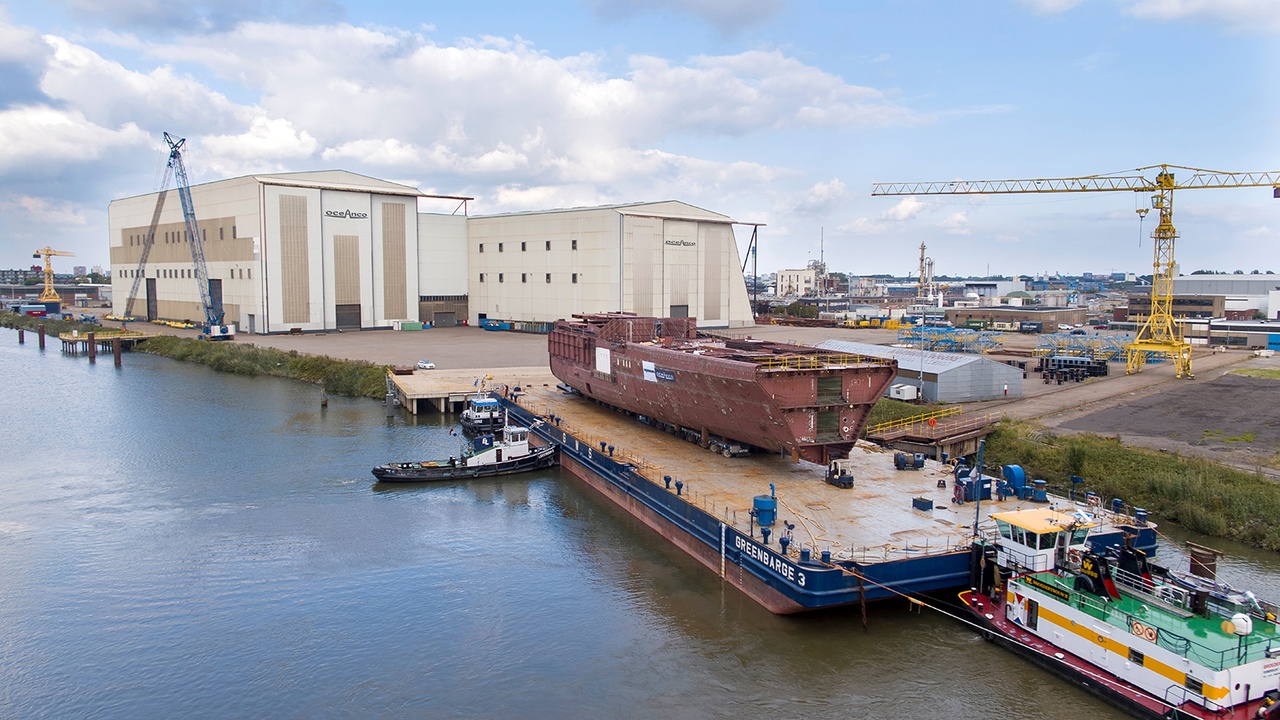 Acquired by Oceanco in May 2019
, the facilities are located 10 kilometres down the river from the Oceanco Headquarters and outfit facilities in Alblasserdam.
The new Oceanco premises encompass 28 acres of construction facilities. The main area, which is 570m X 200 (nearly 114,000 square meters) includes offices and conference rooms, construction facilities, outfit facilities, a piping shop, paint facilities, and sandblasting facilities.
Oceanco acquired the premises of Zwijndrecht as part of the company's long-term initiative for growth, expansion and consolidation of its construction activities. Intrinsic to Oceanco's vision for increased efficiency, these new facilities will be a hub that will allow numerous co-makers to physically set up offices alongside the construction works, encouraging maximum synergy and co-maker alignment among all parties.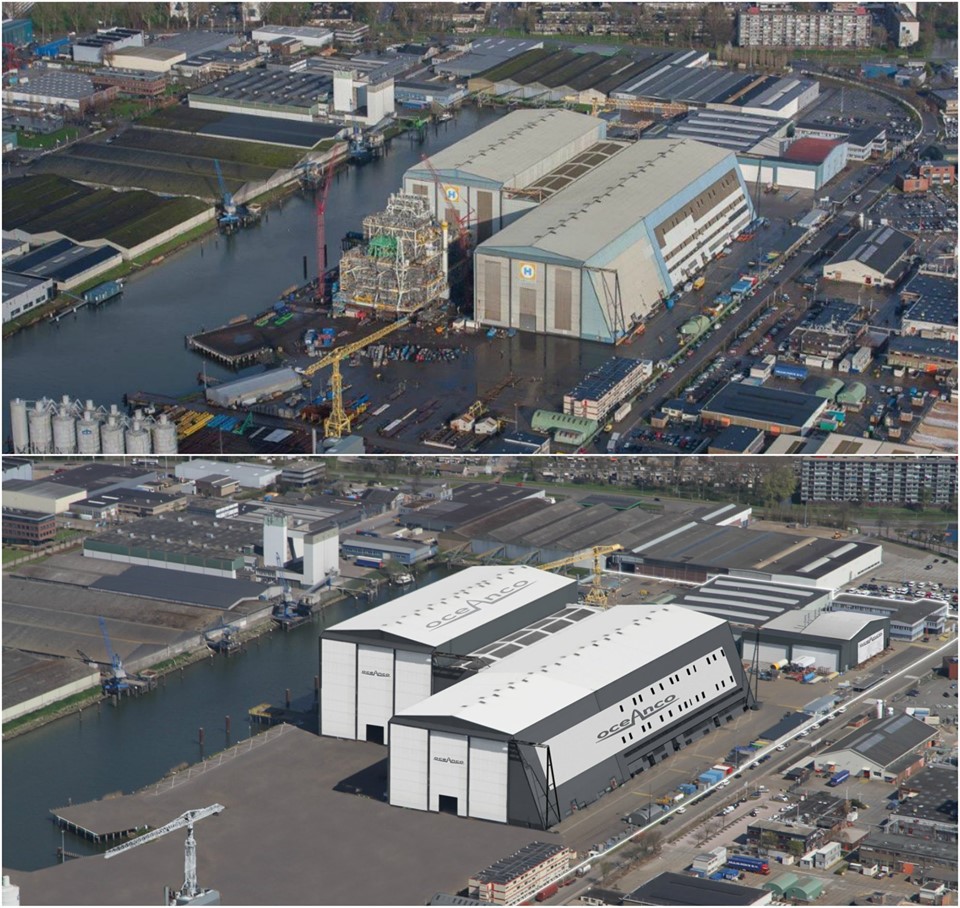 Photos by Heerema & JJN via Dutch Yachting

These facilities will be utilised for steel hull manufacturing for new builds; maintenance, refit & lifetime extension activities; a superyacht brain park and an educational campus.
Oceanco is taking a leadership role in creating a platform intended to lead to cost savings, innovation, job creation and a more sensible use of energy and raw materials.