J. David Weiss of Designova has unveiled a superyacht concept named Soar. With a sleek and curvaceous exterior resembling a bird's beak, and an interior that mimics the intricate structure of avian skeletons, this concept pushes the boundaries of superyacht design by taking cues from nature's own creativity.

Weiss, known for his innovative approach to design, found inspiration in the elegance of large birds soaring through the sky. The concept's shiny-black steel hull, developed in collaboration with racing and sailing yacht experts, emulates the pointed structure of a bird's skull.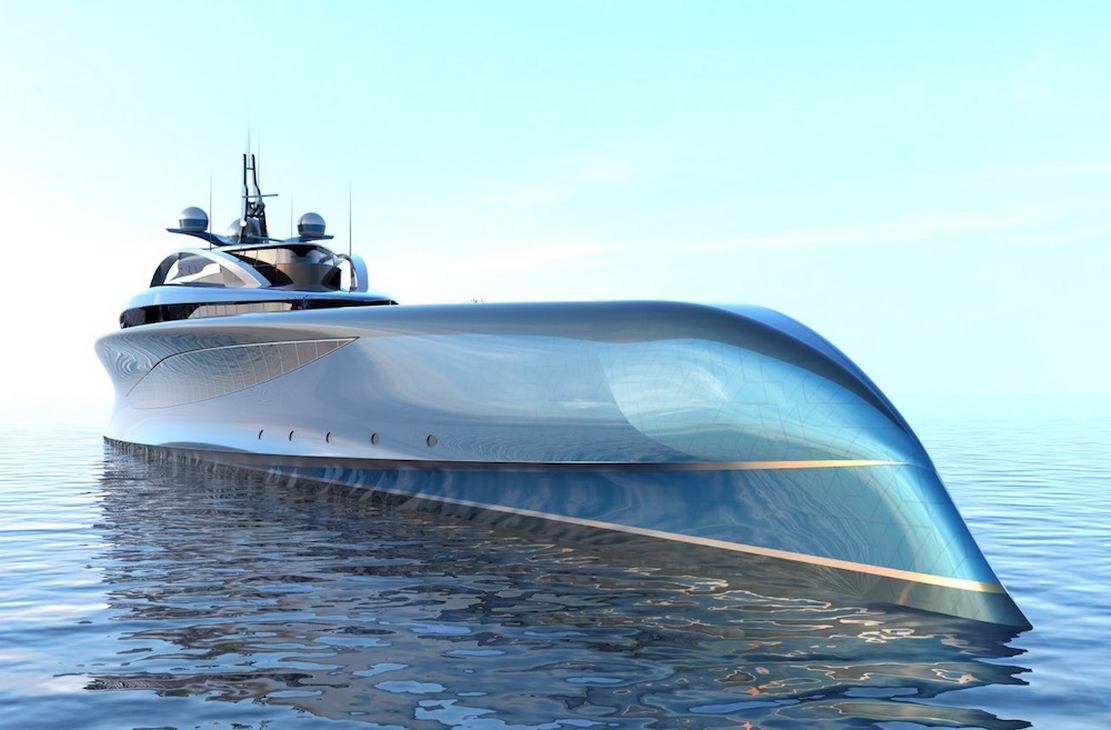 Soar showcases additional nods to nature with its concave upper freeboard, flaring at the top to offer panoramic views of the sea. This design choice maximizes the real estate on the upper main decks while maintaining a narrow waterline beam.
Soar's interior design offers flexible layouts tailored to future owners' preferences. The twin pool configuration includes a family-friendly pool deck at the aft and a private owner's pool on the foredeck, designed in a figure-eight shape with a contra-flow system. The open-plan interior features a central looping staircase adorned with natural materials and fabrics. Large entertainment-focused living areas, gallery-like spaces for art displays, and elevated platforms for showcasing collectibles contribute to the yacht's unique and playful ambiance.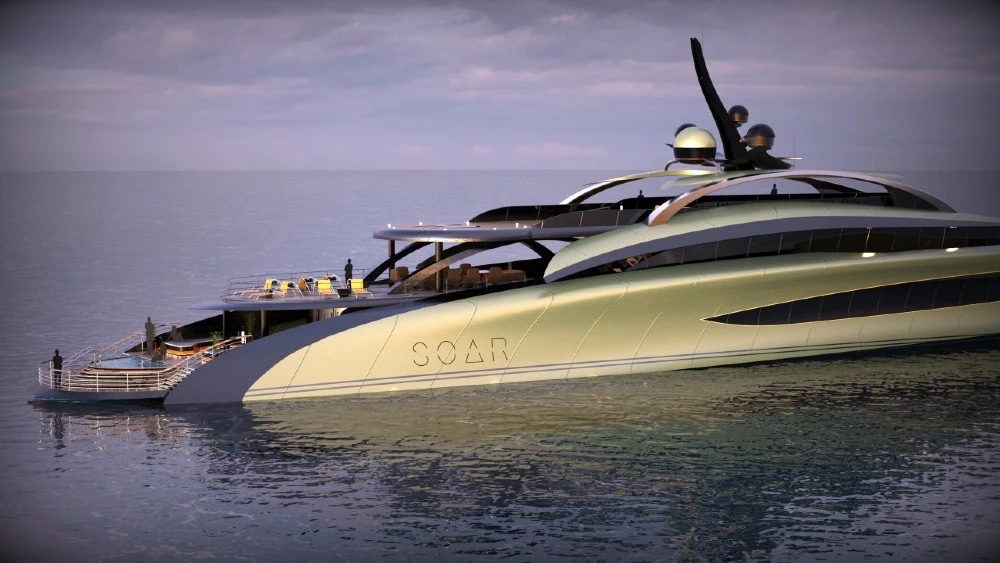 Soar's innovative features extend beyond its avian-inspired design. The concept is envisioned as a fast cruiser powered by hydrogen fuel-cell propulsion and a hybrid electric cruising system for low-speed navigation. With a projected top speed of 30 knots using a large-scale GE marine turbine, the yacht promises thrilling performance.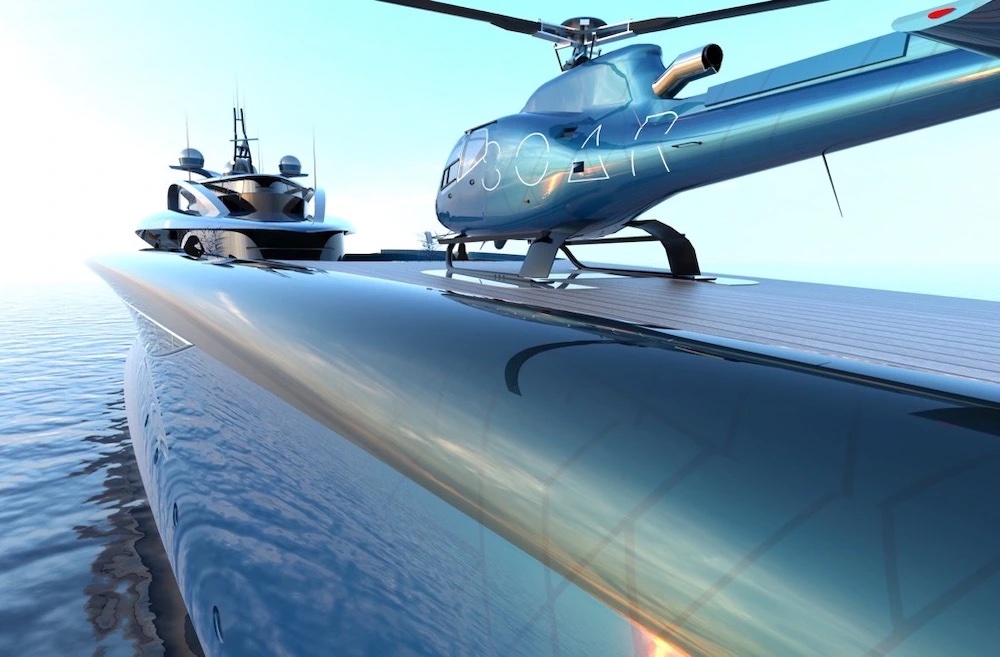 Weiss's attention to sustainability extends to the onboard tenders and toys, which are all electric. From the custom Voltari performance runabout to the T3mp3st jet skis, every aspect has been carefully considered for eco-conscious cruising. The concept also offers two helipads and the option for a personal electric quadcopter, housed in a custom hangar at the bow.
Credits: J. David Weiss